With the NFL Draft less than three months, SportDFW will continue its weekly mock draft. In this week's segment, there have been some changes. At least 250 college players will get their chance to play in the NFL in 2014. In this article, I will give you my updated first round mock draft. Without further ado, let's get started: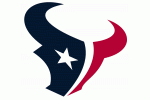 1. Houston Texans
Player Name: Blake Bortles
Position, School: Quarterback, Central Florida
Texans need a quarterback, and Bortles is the best one of my board. He has the strongest arm, and he is pretty athletic for a big guy.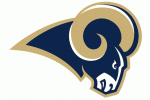 2. St. Louis Rams (from Washington)
Player Name: Sammy Watkins
Position, School: Wide Receiver, Clemson
Rams need a wide receiver who can make plays to help Sam Bradford and this stagnant offense. With the duo of Watkins and Tavon Austin, this offense will be able to put up some points in 2014.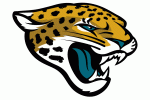 3. Jacksonville Jaguars
Player Name: Jadeveon Clowney
Position, School: Defensive End, South Carolina
Gus Bradley is a defensive guy, and he would be foolish to pass on the best defensive player in recent draft memory. The need for a quarterback is there, but Clowney is too good of a player to pass up on.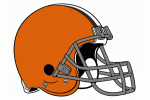 4. Cleveland Browns
Player Name: Johnny Manziel
Position, School: Quarterback, Texas A&M
Bridgewater is the better prospect, but the Browns need to keep the fans in the stands. Manziel brings flair and swagger to an organization that hasn't been relevant in years. In a weak AFC North, the time is now for Cleveland to make a push.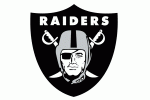 5. Oakland Raiders
Player Name: Greg Robinson
Position, School: Offensive Tackle, Auburn
Like Jacksonville, the need for a quarterback is there. But, having a franchise-building blindside tackle in Greg Robinson is something that could be too hard to pass up. Robinson has the speed and size to be dominant. He is my best overall tackle in this year's class.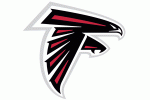 6. Atlanta Falcons
Player Name: Khalil Mack
Position, School: Defensive End/Outside Linebacker
A case could very well be made here for Jake Matthews. The Falcons have holes in the trenches. Mack has gotten praise from the respected Mike Mayock on how he is the best player in the draft. Watch Mack's tape against Ohio State, and you will see why this Buffalo product is something fun to watch.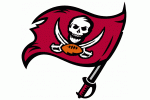 7. Tampa Bay Buccaneers
Player Name: Anthony Barr
Position, School: Outside Linebacker, UCLA
Lovie Smith was a former linebacker coach before he became a head coach. The Buccaneers are building a nice defense. But getting a chance to nab an impact player that contributes across the field is simply too hard to pass up.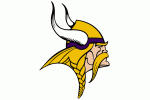 8. Minnesota Vikings
Player Name: Teddy Bridgewater
Position, School: Quarterback, Louisville
Teddy Bridgewater may be the best quarterback in this draft, but I have concerns with his weight. I believe Bridgewater is the safest signal-caller in this draft, but I also believe Bortles has the most potential.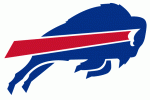 9. Buffalo Bills
Player Name: Jake Matthews
Position, School: Offensive Tackle, Texas A&M
The Bills need improvements all across the board. They have their quarterback for now in E.J. Manuel. A wide receiver could also be slotted here. But again, having a franchise-building left tackle is too tough to pass up on. With this move, the Bills could move Cordy Glenn over to right tackle.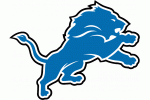 10. Detroit Lions
Player Name: Darqueze Dennard
Position, School: Cornerback, Michigan State
The Lions need help in the secondary, and getting local product Darqueze Dennard would help tremendously. Dennard has playmaking ability, and he impressed a ton of people with his 40-yard dash.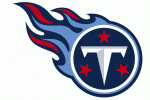 11. Tennessee Titans
Player Name: Kony Ealy
Position, School: Defensive End, Missouri
Ealy has one of highest ceilings in this draft. Right now, the Titans are playing a 4-3 defense. Ealy has the position flexibility to play in both NFL schemes. The Missouri product was shadowed by his teammate Michael Sam in college. But, Ealy has a ton of potential.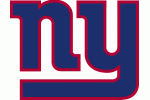 12. New York Giants
Player Name: Aaron Donald
Position, School: Defensive Tackle, Pittsburgh
I'm sad because I would love for the Cowboys to draft Donald, but his stock is soaring through the roof lately. The Giants love getting players on the defensive line, and Donald is one of the best.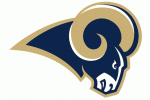 13. St. Louis Rams
Player Name: Ha Ha Clinton-Dix
Position, School: Free Safety, Alabama
Ha Ha Clinton-Dix is the consensus best safety in this class. He is a bit thin for a free safety, but he is excellent at reading and reacting to the quarterback. He could also come up and make a poke once in awhile.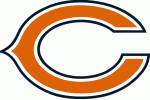 14. Chicago Bears
Player Name: C.J. Mosley
Position, School: Inside Linebacker, Alabama
The Bears simply need to draft the best defensive player here. Timmy Jernigan and Ra'Shede Hageman could also be fits here. But, Mosley has been the best defensive player on the best defense in all of college football for the past two years.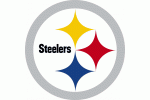 15. Pittsburgh Steelers
Player Name: Calvin Pryor
Position, School: Free Safety, Louisville
Troy Polamalu is on his last legs in the NFL. Calvin Pryor would instill some youth and some tenacity into this defense. Louis Nix III has been mocked here by many, but there are other options in the later rounds to get a space-clogger.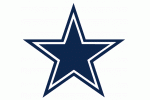 16. Dallas Cowboys
Player Name: Ra'Shede Hageman
Position, School: Defensive Tackle, Minnesota
For more info on this draft pick by the Cowboys, please go to slide three for more info on Ra'Shede Hageman.