Dallas Stars: Time is of the essence for these players
As the old saying goes, we're burning daylight for a few Dallas Stars.
For fans of the Dallas Stars–and hockey fans starved for playoff action in general–the news that came down on last Thursday was encouraging. The NHL and the NHL Players' Association agreed that training camps will open on July 10th. But before we pop the champagne bottles on the NHL's triumphant return, it warrants mentioning that the devil will always be in details.
To that end, the plan will only proceed provided medical and safety conditions allow. Even still, the league and the players' association must come to terms on resuming play. The duration of camps and a firm start date to the postseason will still need to be negotiated. So while it appears that the ball is rolling, we have no set date on any official puck drop.
This is troubling on a few fronts. What happens if someone tests positive for Covid-19? Worse yet, what happens once the camp wheels are in motion and a cluster of players on a given team possibly come down with the virus?
The bottom line here is that the Dallas Stars were the the sixth-oldest team in the NHL when the season started
Of the three major sports that are trying to get their interrupted seasons back in gear, hockey is by far the most physical game contested in close quarters. It'd be a shame to get to a point where everything simply went back to square one.
There's also the skeptic in me that questioned whether or not the season should be allowed to continue in the first place. There's no vaccine on the horizon for this pandemic. So even with the plan in place to play games in two hub cities, there really is no way to guarantee player safety in the interim.
So let's say it's a worst-case scenario and the season is scrapped. The bottom line here is that the Dallas Stars were the the sixth-oldest team in the NHL when the season started. Of course, that number is skewed with forwards Joe Pavelski and Corey Perry topping the list at thirty-five and thirty-four respectively. But when you look at the ages of some of the vital cogs on the team, you see both goalies, Ben Bishop and Anton Khudobin, are both thirty-three. Forward Alexander Radulov is also thirty-three. Finally, Stars' captain Jamie Benn is thirty. That's long in the tooth by today's NHL standards. It goes without saying here that another year of these players' primes is most decidedly in the lurch.
Specifically, when it comes to Benn, it's a bit of a sticky subject. He's already a bit of a lightning rod with the fan base because of his massive contract and his diminishing returns. He simply isn't the scoring threat he once was.
He's far from washed up, though. When a team decides to poke the proverbial bear, Benn is capable of taking over a game with hit or a goal, and sometimes both in the matter of the same shift. When it happens, it's a sight to see. It's just that it doesn't happen very often anymore.
This isn't necessarily his fault. Benn's style of play is a dying breed in today's NHL. He's a pure power forward that plays a brutally physical style and backs down from absolutely no one. It's taken a toll on his body, obviously. But his actions on the ice and and the locker room still carry a lot of weight with his teammates.
For a Dallas Stars team that still harbors championship aspirations, a captain like Benn could prove invaluable to a Cup run.
Dallas Stars writers needed! Apply below!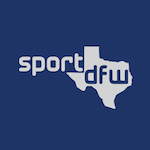 Want your voice heard? Join the Sports Dallas Fort-Worth team!
Write for us!
So while we wait for more news regarding a return to play, we also need to brace ourselves for the possibility that no champion is crowned this year. Personally, I'd rather see them err on the side of caution and start anew next season if it comes down to it. But that will also ensure that another year of someone's prime will have been squandered due to factors beyond anyone's control. And as we all know, time waits for no one.