So we are a month out from the NFL draft and there has been chatter everywhere. Aaron Donald looks like he will be gone by the time the Dallas Cowboys are on the clock. I did not add trades in this mock, but I think if Donald is gone there is a very good chance they will trade back. There are some serious surprises this mock, and Dallas might be the biggest one. So without further ado my One Month Out Mock Draft.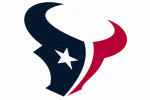 1. Houston Texans
Blake Bortles
QB, UCF
While I think that the Texans will take a hard look at Clowney the need for a QB takes over and they go with who many think is by far the best QB in the draft.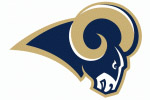 2. St. Louis Rams (from Washington)
Greg Robinson
OT, Auburn
Even though the Rams are in a division with outstanding defenses and want to keep up, I think they see the need to protect rather than pass rush. They will take Robinson. Although a trade is possible for those looking for Clowney.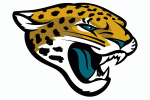 3. Jacksonville Jaguars
Jadeveon Clowney
DE, SC
While they need a QB they think they can get someone in the second round and go with the best player on the board. This is still a need in Jacksonville, everything might be a need there.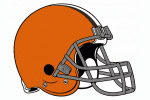 4. Cleveland Browns
Jake Matthews
OT, Texas A&M
Do the Browns need a QB? Yes they do. Is anyone on the board their guy? No they are not. So instead they improve the line and hope for something in the second round or someone drops to them later in the first.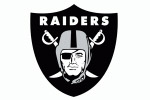 5. Oakland Raiders
Johnny Manziel
QB, Texas A&M
The Raiders are known for taking flash instead of substance. They need a QB and they are willing to take the flash of Manziel instead of Watkins at WR.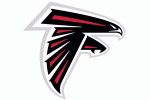 6. Atlanta Falcons
Khalil Mack
OLB, Buffalo
The Falcons run as fast as they can to the podium to turn in the card, trip over the Panthers desk on the way, the card flies out of their hand and into the commissioners hand. Lesson? Be patient and good things will happen.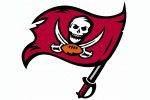 7. Tampa Bay Buccaneers
Taylor Lewan
OT, Mich
There are so many ways the Buccs could go here. I think Watkins is an option but the need on OL is so dire they reach just a little for Lewan.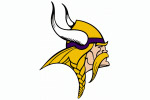 8. Minnesota Vikings
Derek Carr
QB, Fresno St.
Boy do the Vikings need a QB. I think they go Carr instead of Bridgewater. While there are some other needs, QB seems the logical choice.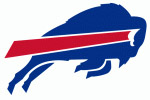 9. Buffalo Bills
Sammy Watkins
WR, Clemson
The Bills have a few other needs, but since Watkins is sitting there they grab him up happily. This is not only smart for the Bills, but it puts a weapon in the AFC East they need to be competitive.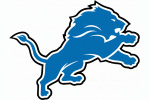 10. Detroit Lions
Justin Gilbert
CB, OK St.
This is the biggest need on the Lions and they are so happy he fell to them. While I think it would not be out of the realm of possibility to get a safety instead, this helps immediately.
11. Tennessee Titans
Teddy Bridgewater
QB, Louisville
I think quietly the Titans are hoping Carr drops to them. Since he doesn't, they will take Bridgewater. I know this is out of what many others are thinking, but without Johnson they will have to pass the ball a little more.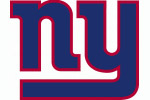 12. New York Giants Aaron Donald
DT, Pitt
Every Dallas Cowboy fan in attendance and across the world let out one long, "booooooo." The Giants laugh as they walk to turn in the card and Jerry Jones swallows an ice cube at the shock of it all. They need a DT and Donald makes sense, as much as I hate it.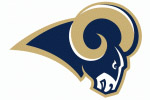 13. St. Louis Rams
Mike Evans
WR, Texas A&M
Probably the biggest need for the Rams has been filled. Evans will give the NFC West nightmares. This makes Seattle and the 49ers shutter for a second.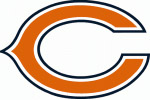 14. Chicago Bears
Timmy Jernigan
DT, FSU
Again the Dallas Cowboys fans let out a boo, but it's smaller this time. Since Donald is off of the board Jernigan makes sense for the Bears who need help on the DL.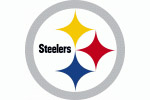 15. Pittsburgh Steelers
Darqueze Dennard
CB, MSU
The Steelers need CBs and the no fly zone comes to Pittsburgh. This is an interesting position for the Steelers. They need a CB badly but they also need DL. They could go Hageman, but they go CB instead.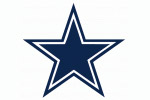 16. Dallas Cowboys
Anthony Barr
OLB, UCLA
While we all know the Cowboys need DL help they also need someone at OLB. With their top 2 guys off the board they see the highest guy left on their board sitting there and scoop him up. If the Cowboys trade back I could see their first round pick going differently. Remember the Cowboys think they are good at FS with Johnson, Wilcox, and Heath. Ealy is a possibility.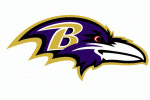 17. Baltimore Ravens
Ha-Ha Clinton-Dix
FS, Alabama
The Ravens need help in their secondary and they go with the best FS on the board. They could go Pryor, but either way they go FS in the first.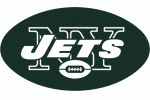 18. New York Jets
Eric Ebron
TE, UNC
Look, the Jets need a WR and I think Beckham is a reach here. They get Ebron and consider him filling some of the need in the passing game.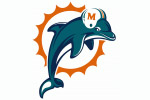 19. Miami Dolphins
Zack Martin
OT, Notre Dame
The Dolphins have so many needs on the OL they fill one with Martin. Now if they could only find a running game to use their revamped line with.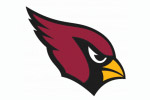 20. Arizona Cardinals
Calvin Pryor
FS, Lousiville
The Cards need help in the secondary. With Pryor on the board they jump up and grab him in a heartbeat. While there is a need at QB I think they may look to trade up if one of the top guys fall, if not they stay here and smile with Pryor.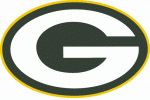 21. Green Bay Packers
Kony Ealy
DE, Missou
The Packers have needs on D and they need a WR. This is a deep WR class so they improve their pass rush with Ealy and wait until later rounds for a WR.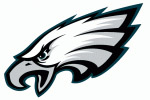 22. Philadelphia Eagles
Odell Beckham Jr.
WR, LSU
This changed as soon as they let go of Jackson. They now are in need of a WR and they get the top guy left on the board at that position.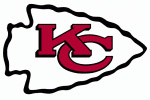 23. Kansas City Chiefs
Xavier Su'a-Filo
OG, UCLA
While the Chiefs are in need of a WR with such a deep class they grab a Guard to fill the gap left by losing both of their guards in FA. This just makes too much sense for this not to be the pick.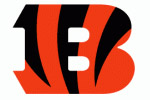 24. Cincinnati Bengals
Kyle Fuller
CB, VT
While I think they are staring Shazier in the eye here, they need a CB really badly. The reason they take Fuller is the team behind them is dying for a CB as well. They get a low first round talent and leave the Chargers looking elsewhere.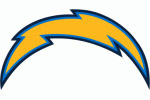 25. San Diego Chargers
Louis Nix
DT, Notre Dame
Not grabbing one of the top CBs in the draft hurts. So instead of turning the pain inward they grab Nix and tell him to hit everyone that moves.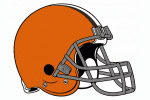 26. Cleveland Browns (from Indianapolis)
Jimmy Garoppolo
QB, Eastern Ill.
While I think this is a little bit of a reach they know that the Jags are in need of a QB and pick before them in the second. So they grab the best QB on the board and laugh at the Jags.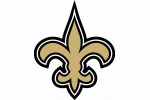 27. New Orleans Saints
C.J. Mosley
ILB, Alabama
While the Saints need an OLB they take the best player available and use him either as an OLB or move someone on their roster outside. I just see them grabbing Mosley.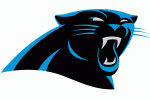 28. Carolina Panthers
Brandon Cooks
WR, Oregon St.
Without Smith and Ginn there is no one for Cam to throw to anymore. They will grab the best WR here and Cooks is still on the board.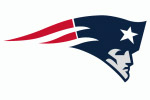 29. New England Patriots
Dee Ford
DE, Auburn
I think they are secretly hoping Ebron falls this far. Since he doesn't they grab youth on the DL, something they need badly.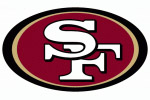 30. San Francisco 49ers
Marqise Lee
WR, USC
The 49ers need a WR. They see Lee sitting there and they grab him. While they could go a little different here Lee gives them a weapon to fight the Seahawks with.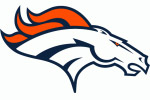 31. Denver Broncos
Ryan Shazier
OLB, OSU
The Broncos did well in FA this offseason. They need help at LB and see Shazier as the best on the board. This will help fill a position of need and give them some run defense.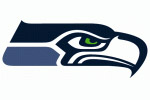 32. Seattle Seahawks
Kelvin Benjamin
WR, FSU
Now that Tate is gone they need some weapons to throw to. They are stacked on D, have a good running game, but there really is no threat on the outside. They get Benjamin and he is thrown to the wolves in the NFC West.
So there is the first round. I think the Cowboys will target DL in the second to fill another need. While I am sure trades will happen and someone we are not expecting will drop and others will be reached for this is a pretty good first round for all teams. So let me know what you think, would anyone really be that mad if Barr falls to the Cowboys?