Welcome to Sports Dallas Fort-Worth, the DFW Sports news and opinions site brought to you by the FanSided Network. Sports Dallas Fort-Worth is dedicated to providing top-notch DFW Sports news, views, and original content. This site also serves as a community for like-minded fans to come together to catch up on the latest news and to discuss their passion.
Meet the Team
Reid Hanson is an economist, editor, sports columnist, and Pit Master of the award winning, Jolly Roger Bar-B-Crew. Reid became a writer for FanSided in the summer of 2012. Excited for the opportunity to write on all DFW area sports, he moved from The Landry Hat to Sport DFW. He is interested in breaking down game film, teaching detailed concepts, and debating controversial issues. Reid Hanson can be reached by email at permaximum@hotmail.com and welcomes any questions, comments, or suggestions from the many valued Sport DFW readers.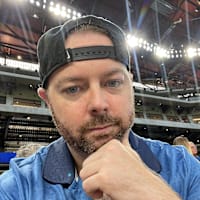 UNT Alum with a degree in Radio, TV and Film. Full time radio personality. Sports Talk host. Texas High School Football PXP.
Veteran of US Army 82nd Airborne Division. Graduate of North Carolina Central University, and graduate of North Carolina State University. Author of the soon to be released book, "The Sparrow Will Fly". Also, a comedian of a comedy special tilted "Ghettorauchi" on Amazon Prime and Pandora. Plus, the host of the Liquor House Comedy Show seen on Tubi TV, Youtube, Roku.tv, Pandora, Goggle Play, and Spotify. Co-host of the Liquor House Comedy Radio Show every Wednesday on the Oak 93.5 FM and seen on Facebook. Married and resides in Durham, NC, with wife and children, and big Dallas Cowboys fan, Los Angles Lakers, Atlanta Braves, and NC State Wolfpack.
Jack has been through the ringer as Cowboys fan only being a witness to 3 playoff wins. Yet he stays loyal and continues to love his team through each Ben Dinucci start. Jack is a freshman at Wheaton College with an undecided major
I am an Army veteran, human iPod, published anthropologist, cultural expert, have a degree in advertising, father, husband, grandfather, and so much more. I am a huge fan of the Dallas Cowboys and have been since the 70s. Something is wrong with the Twitter links right now. My Twitter is @Dan_Ruppert
Lorenzo Almanza is big sports fan who loves writing about topics that he enjoys. He currently holds a degree in journalism where he graduated from Texas State University. In his spare he likes reading sports books, debating topics world wide and beating people on Madden and FIFA. You can follow him on Twitter at @LorenzoAlmanza2.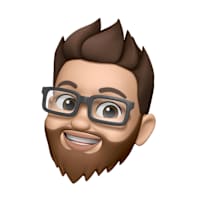 Greg Higgins was at the first ever Triple-A All Star game when he was 10 years old. He's spent some time interviewing Basketball Legends while covering the Dallas Mavericks. He's an avid Dallas Stars fan and a proud member of the Bills Mafia.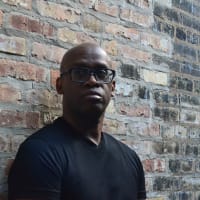 A native of Chicago. Attended Columbia College of the Arts from 1987 to 1992. Creative writer, artist, storyteller in multiple fields. Acolyte of QB Hunters. His work combines themes such as science fiction on one hand and mythical on the other with the use of both traditional and digital media. Admirer of Tom Landry, Bill Walsh, Ron Wolf, Bill Parcells, Jimmy Johnson. Former writer BoxingConfidential.com from 2006 to 2007. Working on his debut novel. He lives, breaths, and works in the windy city with American short hair cat who believes she is the Queen Empress of the known universe.
Write for Us
We aren't called FanSided for nothing. Our network of sports, entertainment and lifestyle sites are powered by fans that want to cover their passions! Whether you are just looking to get your start in online media or you want to contribute to your favorite site as a hobby, FanSided wants to hear from you.
Whatever your goal, FanSided can help your voice be heard. If you are interested in writing for any of our sites, please be sure to check out our openings page and submit a proposal.
About FanSided
The idea of FanSided was born in 2007, when two brothers felt that their favorite team, the Kansas City Chiefs, was being under-covered by the mainstream media. Taking matters into their own hands, they launched Arrowhead Addict, a move that would spawn the creation of FanSided in 2009, a network of over 300+ fan-powered unique sports, entertainment and lifestyle sites dedicated to team-specific, sport-specific, genre-specific, and fanbase-specific coverage.
From sports, movies and TV to lifestyle and tech, FanSided has you covered.
Advertise/Contact Us
Let's stay in touch. If you'd like to advertise with us, partner with us or have feedback, please fill out our contact form.
Email us: sportsdallasfort-worth@fansided.com
Write us: Pro Sportority (Israel) Ltd. d/b/a Minute Media, 8 Yitzhak Sadeh St., Acro Tower, Tel Aviv–Jaffa 6777508, Israel
Legal Disclaimer