Dallas Cowboys: Much More is Expected of This Player
The Dallas Cowboys are loaded on the offensive side of the ball, but there is one player who needs to do more to help this team make it the to the Super Bowl.
The Dallas Cowboys boasted one of the best offenses in the NFL last season. Rookie running back Ezekiel Elliott led the league in rushing with 1,631 yards with 5.1 yards per carry, and he led all rookie running backs with 15 touchdowns.
Every Sunday afternoon, the former Ohio State Buckeye All-American put on a show when it came to playing running back, either leaping over would-be-tacklers or scoring three touchdowns against the Pittsburgh Steelers, including the game winning score.
The Cowboys other rookie sensation, quarterback Dak Prescott, led the team to a 13-3 record, NFC East champs, threw for 3,667 yards, 23 touchdowns against four interceptions, completed 67.8 percent of his passes, set a record for passes without an interception to start a career (176), and won ROY (Rookie of the Year).
With those two franchise cornerstones, the Cowboys are well equipped to compete for more division titles and playoff appearances in the future. In fact, these two Pro Bowlers far exceeded rookie expectations, especially fourth rounder Prescott.
However, there is one more player where expectations need to rise for this team make a run for the Super Bowl. This player is veteran wide receiver Terrance Williams.
Terrance Williams
Williams truly plays like "Robin" to Dez's "Batman". Standing 6'2, 208, Williams has the height and leaping ability to play the position. He's known for making outstanding, sideline, tip-toe receptions. Matter of fact, Williams always makes timely catches in crucial situations.
Remember the game against the Seattle Seahawks in back in 2014 season? It was 3rd and 20 and Williams made a fantastic sideline catch as his tip-toes barely stayed in bounds. Needless to say, the Cowboys won that game because of Williams catch.
Dallas needs Terrance Williams to be more of a big-play threat rather than a disappearing/reappearing complimentary player.
As much praise as Williams deserves for his clutch catches, he deserves as much criticism for his lack of production. No one is asking Williams to play like Dez Bryant, but he needs to do more than just make timely catches.
Throughout last season, Williams had a total of eight games where he caught three passes or less.
Heck, he played in one game where he caught no passes. His best game was in the second game against the New York Giants where he caught five passes for 76 yards and one touchdown.
Of course, his lone touchdown was off of a lethal play action fake by Prescott. After that, Williams was a non-factor. Williams plays more up and down than the stock market.
One minute he's making a fantastic catch for a touchdown, the next minute he's having a brain cramp and won't go out of bounds to give the Cowboys the opportunity to kick a field goal (first game of the season against the New York Giants).
Dallas needs Terrance Williams to be more of a big-play threat rather than a disappearing/reappearing complimentary player. It's that simple. Williams must make opposing defenses pay for double teaming Bryant.
Instead of one catch for five yards (against the Pittsburgh Steelers), how about 6 or seven receptions for at 80 to 100 receiving yards and a touchdown on a regular basis.
If Williams could produce on that level, Dallas' offense would be even more potent than what is now. Since Williams is not a threat, teams can zero in on Dez.
Cole Beasley and Jason Witten are expected to do different things, not lead the team in receptions (Beasley, 75).
In comparison, Williams recorded 44 receptions for 594 yards and four touchdowns. That's not acceptable for a number two receiver. Williams numbers should at least be similar to Beasley's, 75 receptions for 833 yards, and five touchdowns.
I knew Williams wasn't capable of taking his game to the next level when Dez missed several games during the 2015 season because of an injury. Although backup quarterbacks Brandon Weeden and Matt Cassel played awful, Williams didn't seize the opportunity to prove he's more than a complimentary receiver.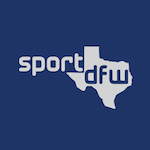 Want your voice heard? Join the Sports Dallas Fort-Worth team!
Write for us!
If anything, he proved to be an inconsistent, possession receiver. That spells trouble for Dallas long-term. In 2017, Williams needs to come out of the gates and make his presence known, instead of disappearing.
Dallas needs Williams to take his game to another level, and make opposing defenses pay dearly. If not, Dallas may have another important issue to address, except on the offensive side of the ball.