Dallas Cowboys: The best time to trade DeMarcus Lawrence
If the Dallas Cowboys decide to trade their top pass-rusher, DeMarcus Lawrence, timing will be key in maximizing their return…
With DeMarcus Lawrence's future status with the Dallas Cowboys unknown, many in Cowboys Nation are calling for a trade. If the team decides to go this route, navigating the "when" and "how" is key to getting the biggest possible return.
The ideal time to trade a player of DeMarcus Lawrence's caliber is before free agency even opens. At that time of year, teams are still fluid in their planning and finances are at their most flexible. But as we all know, that time has passed and being nearly a month into free agency, most teams have spent their cash, and filled their major roster holes.
Draft is King
This is the time of year when draft picks are at their most valuable and veteran players are at their least valuable. Teams are finalizing their draft boards and the becoming intoxicated with the unending potential offered at nearly every stage of the draft. Teams are desperate to add picks – not subtract picks. So it's really no surprise the potential return on Tank is getting lower by the day.
Injury Factor
Further complicating matters and driving down value is Tank's injured shoulder. Not a ton of teams are lining up to spend market-setting money on a broken product.
The surgery delay also impacts the timeline for negotiations. The Dallas Cowboys cannot afford to wait until the July 15 deadline because a surgery that late would mean Tank will miss at least the first quarter of the season. This essentially adds an artificial deadline of early-June because that's the latest his surgery can occur to ensure Tank is on the field in Week 1.
Since this really isn't a secret, it's going to be tough for Dallas to negotiate a trade in June. Teams know Dallas may just rescind the tag to avoid paying franchise money to an injured player. Because why would they trade for a player who's about to be cut anyway?
That's why Dallas cannot allow this to drag on into the summer. Handling this early is key because every day that passes they lose leverage.
2020 NFL Draft
If it seems like there's too many factors working against the Dallas Cowboys to ensure a fair return, it's because there are. The idea of getting anything close to a Khalil Mack type of return is crazy. Just getting a 2019 first rounder back in return seems like a long-shot at this point.
But if Dallas focuses on 2020 the whole situation changes.
Since it's always easier to trade next year's picks than this year's picks, Dallas stands to get the most in return as long as they're willing to be patient. Keep in mind, Dallas gets a 3rd round compensatory pick in 2020 if they rescind the tag and just let him sign elsewhere. So whatever they ask for in return it needs to be considerably greater than that 3rd rounder.
GMs that want to win now are much more inclined to offer premium picks from the future than they are from the present. It's a gamble for both sides since there's no way of knowing how high the respective picks will be in 2020, but that's what also makes it attractive for both sides.
When
As mentioned earlier, letting this drag on into the summer would be bad for Dallas' leverage in a trade negotiation – even if it's 2020 draft picks being discussed.
The ideal time to deal would be the moments leading up to the 2019 NFL Draft. It's before teams have committed with their picks and gives them time to adjust their draft boards should a trade go down. To get maximum return back, it would still need to involve 2020 draft picks rather than 2019 picks, but if Dallas legitimately thought no long-term deal with Lawrence could be struck, it would be the optimal time to deal.
Additionally, making a move on the eve of the draft would allow the Dallas Cowboys a chance to definitively plan their roster building and draft accordingly. It's safe to say, Dallas will attack the defensive end position differently if they expect to have Tank on the team vs if they don't expect to have Tank on the team.
Best Case Scenario
The bet case scenario is clearly re-signing DeMarcus Lawrence to a long-term deal. Dallas has spent years searching for a legitimate "war daddy" and losing him now greatly impacts their ability to compete in a win-now 2019 season.
While many have grown sick of Tank and his demands, he's still the best player on the defense and the only pass-rusher capable of a double-digit sack season (assuming Randy Gregory remains suspended).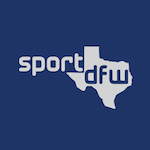 Want your voice heard? Join the Sports Dallas Fort-Worth team!
Write for us!
If the Dallas Cowboys want to trade DeMarcus Lawrence the best time to trade is right before or during the 2019 NFL Draft. And the best return will come in the form of 2020 draft picks. If this drags on beyond the draft, we can only assume the Dallas Cowboys are still optimistic about re-signing him.