Dallas Cowboys: Ramifications of Re-signing DeMarcus Lawrence
To the pure joy of many, the Dallas Cowboys have successfully re-signed DeMarcus Lawrence to a five-year deal, but the good news has ramifications
The success of the Dallas Cowboys offseason hinged on the outcome of the DeMarcus Lawrence contract situation. Locking down the team's best pass-rusher wasn't just a priority – it was a necessity.
For a team that wanted to compete for a title in 2019, losing someone of Lawrence's caliber would be detrimental. To help cover themselves in case a deal couldn't be made, the Dallas Cowboys made some moves.
In mid-March, Dallas signed the Detroit Lions' sack leader from 2016, Kerry Hyder. After tearing his Achilles in 2017, Hyder is looking to regain his 2016 form in Dallas.
Later in March, Dallas traded for defensive end Robert Quinn. Quinn, who collected 5.5 sacks in his last seven games last season, was a pure 4-3 RDE and was never going to fit in Miami's new 3-4 defense. In Dallas he would provide some pass-rushing insurance should Tank and and Cowboys fail to find compromise.
Finally, the Dallas Cowboys re-upped on last season's top pass-rushing RDE, Randy Gregory. Gregory, currently suspended for violating the NFL's substance abuse policy, tallied five sacks in his last eight games played. Like Quinn, he finished the season pacing a double-digit sack season and stands to have a big season in 2019 if his suspension is lifted (indications are this will not be a year-long suspension and may even resolve itself before Week 1).
These men, together with Tyrone Crawford, Taco Charlton, and Dorance Armstrong provide the Dallas Cowboys with the deepest edge group the franchise has had in about a decade. It's so deep, something needs to change.
The Dallas Cowboys typically roll with four dedicated defensive ends on their Final 53-man roster. With potentially seven capable bodies on the roster, something's gotta give.
Tyrone Crawford's position flex inside helps a little with the numbers. While I think the Cowboys prefer him on the edge, it might be time to move him inside full time. Joining him should probably be third year defensive lineman, Taco Charlton.
Charlton played inside occasionally last season so the move wouldn't be overly drastic, and after two seasons of disappointing play on the edge, a position change certainly couldn't hurt his future on the team
Armstrong admittedly remains a pet cat of mine and is someone we should see make a tremendous leap in his second season. The 21-year-old end out of Kansas is abnormally young for a second-year player and has the kind of well-rounded game that resembles a young DeMarcus Lawrence.
In all, it will be hard to justify keeping more 10 total defensive linemen on the team. Besides the aforementioned seven ends, the Cowboys also have some decent depth at defensive tackle. Antwaun Woods, Christian Covington, and Maliek Collins may be the only locks, but Daniel Ross is someone the team is also excited about.
The Draft
With 11 players expecting to make the roster and no more than 10 spots available, someone's going to be disappointed. Further, the NFL Draft is still on the horizon and defensive tackle doesn't just look like a strength in this draft, but a target of Dallas'.
Whoever the Cowboys pick is going to bump someone off the roster.
Don't get me wrong, this is a good problem to have. On a team that values a steady rotation on the D-line, depth is must. But when Dallas is making their selections later this month in the draft, you can bet they'll be asking themselves if said draft pick is going to be a better player than the guy he's about to bump off the team. This question is easily answered if it's a first round pick, but not so easy to answer the further down the draft you go.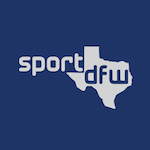 Want your voice heard? Join the Sports Dallas Fort-Worth team!
Write for us!
Locking DeMarcus Lawrence up stabilizes the roster but it also has significant ramifications for the draft. We need to keep this in mind as we move forward.