Dallas Cowboys: 3 defensive players on the verge of breaking out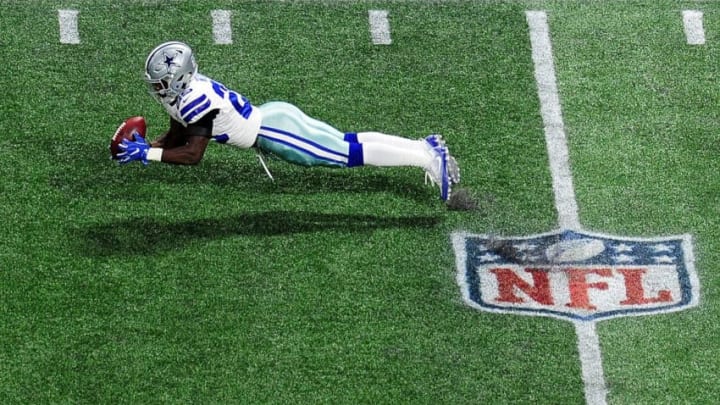 Xavier Woods #25 of the Dallas Cowboys (Photo by Scott Cunningham/Getty Images) /
Xavier Woods #25 of the Dallas Cowboys (Photo by Scott Cunningham/Getty Images) /
Today we look at three Dallas Cowboys defenders who are primed for a breakout season in 2019…
The Dallas Cowboys enter the 2019 season LOADED with potential. With so many Pro Bowlers playing on their rookie deals and so many veterans still at the tops of their games, it's safe to say the window of opportunity is RIGHT NOW.
But it's not just the usual suspects who will be needed to take this proud franchise to the Promised Land, it's some unproven ascending players as well. Today we focus on those ascending players and identify three on defense who appear to be on the cusp of breaking out.
Aged 23
Xavier Woods is the odds on favorite to breakout in 2019 for a reason – he's on track. Since sliding in the 2017 draft and getting picked up by Dallas in the sixth round, Woods has developed into a stellar all-around defensive back.
As a rookie, Woods split time between safety and cornerback. Often matching up in man coverage inside, Woods proved he could handle both slot receivers and tight ends with proficiency. Pro Football Focus (who graded him as a CB since he had so many CB snaps in 2017), even rated him as a top-5 CB in his rookie class.
The Dallas Cowboys, who like to mix coverages between man and zone often ask their free safety to man the "single high" role. As a form of Cover 3, he's given tremendous responsibility. But with that responsibly comes opportunity. We saw Woods' range grow on a weekly basis deep in center field.
He finished the year with two interceptions (second on the team) and nine break ups (third on the team) and based on his progression, one would expect him to double those numbers in 2019, making him not just a breakout candidate, but a possible Pro Bowler.