Dallas Cowboys: 3 defensive players on the verge of breaking out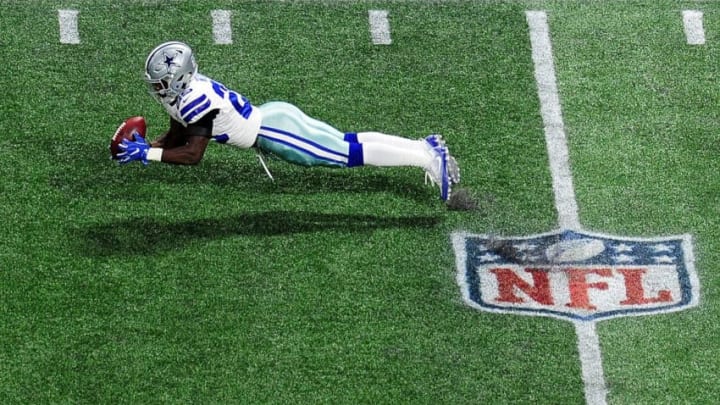 Xavier Woods #25 of the Dallas Cowboys (Photo by Scott Cunningham/Getty Images) /
ARLINGTON, TEXAS – JANUARY 05: (Photo by Tom Pennington/Getty Images) /
Maliek Collins
Aged 24
Maliek Collins has been an afterthought these days in Cowboys Nation but the fourth year defensive tackle is primed to breakout in 2019 for multiple reasons.
First, the opportunity will be there. While the Dallas Cowboys may have just drafted his replacement, expecting the rookie Trysten Hill to claim the starting spot at 3-tech is a little farfetched. Very rarely do rookie linemen make a significant impact in Year 1, and light rotational work is all we should realistically expect from Hill. With Antwaun Woods and Christian Covington locked in at the 1-tech, and Tyrone Crawford expected to take more snaps on the outside, the playmaking under tackle spot is primarily Collins' to man.
But snaps alone won't get the job done. Collins need to perform. As a rookie, Collins proved to be one of the most promising interior linemen in the league. His 5 sacks and 27 pressure were almost unheard of for a 21-year-old and the sky was the limit for the 308 lb playmaker.
But the injury bug plagued him and rarely was Collins ever healthy enough to repeat his rookie season success. The Dallas Cowboys made things worse – pushing him back and forth from 3-tech to 1-tech, limiting his opportunities, and hampering his development.
Here in 2019, things look different. Collins will get the bulk of the snaps inside at under tackle for the first time since his rookie season. He's healthy (cross your fingers) and in a contract year. It's doubtful Dallas will extend him meaning he's going to have to show up on film and in the stat column to cash in in free agency.