Texas Rangers: Expect a Variable Spending Limit this Winter
Believe it or not, but the exact amount of money the Texas Rangers invest this winter is probably unknown to even Jon Daniels
The Texas Rangers have been extremely active in free agency this winter. They've signed Kyle Gibson to a 3-year $30 million deal. They've reportedly met with top pitching target, Zack Wheeler. And now we just learned from Evan Grant at the DMN they have formally met with the top position player on the market, Anthony Rendon.
Considering Wheeler is expected to cost upwards of $20 million/season totaling at least $100 million, and Rendon over $30 million/season, exceeding $200 million, one would assume the cap limit has gone up at least $50 million this season. But the reality is, it's not that clear cut…
How much the Texas Rangers are willing to spend this offseason has been a topic of debate since…last season, really. Given the state of the roster last winter, Texas was due some tough times while they developed talent, shed salaries, and churned their roster.
the budget can balloon if Daniels can sign his top targets. But that spending cap drops if he can't.
The thinking was Jon Daniels will apply some fiscal restraint until the team was in their new stadium and the roster was better developed. So the Rangers did a series of small/low risk moves last winter.
This summer it seemed like the Texas Rangers were still far enough away from contention that Jon Daniels and the Rangers front office would once again proceed with caution and spend opportunistically.
But statements made at the end of the season clearly indicated the Texas Rangers would be pursuing the elite free agents – meaning they would be elite spenders once again. Now, according to reports they are meeting with not just one high-priced free agent, but multiple.
The working theory
While it's understandable, many are concluding the new budget is set high enough to sign everyone they've met with, but my personal inclination is the spending cap set for Daniels is more variable than that. In other words, the budget can balloon if Daniels can sign his top targets. But that spending cap drops if he can't. So, he can't spend money just because he has it. It must be for the right guys.
Rendon seems like a pretty big longshot. Chances are the top prize of free agency will choose elsewhere. So theoretically that money slotted for him will largely vanish. Daniels will still have plenty to sign another suitable third baseman, but he probably won't get that full $30+ to spend at will.
The same applies to Zack Wheeler. The Texas Rangers have been targeting Wheeler from the jump and stand a decent chance at getting him. But if they strike out, so to speak, they will probably shift to a more optimistic approach to round out the rotation. Basically, the move to proactively sign Kyle Gibson ensured a slight upgrade to the rotation should Wheeler fall through.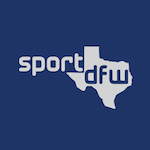 Want your voice heard? Join the Sports Dallas Fort-Worth team!
Write for us!
It's hard to say what the spending cap for the Texas Rangers is this winter because it's probably not a hard spending cap. "How much" will likely depend on "for what".