The Dallas Cowboys Best Move of the 2019 Offseason Was This…
Let's take a break from coaching conversations and turn our attention elsewhere. Today we're going to look at the Dallas Cowboys' best move of last offseason.
Stories about Mike McCarthy and the new Dallas Cowboys coaching staff are dominating news these days. But let's step away from all the hot topics in today's news cycle and turn our attention to some of the Dallas Cowboys roster decisions last offseason. For diversity's sake.
There was a lot to do last offseason and not much time to get it done. First there was the free agent status of DeMarcus Lawrence. Then it was figuring out what to do with players entering the last years on their contracts. Players like Dak Prescott, Amari Cooper, Byron Jones, Maliek Collins, and La'el Collins. Finally, it was dealing with the Ezekiel Elliott holdout. It was a juggling act.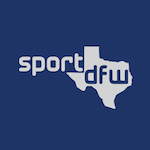 Want your voice heard? Join the Sports Dallas Fort-Worth team!
Write for us!
Some of those issues were handled wisely, while others were handled poorly. For the sake of positively, let's focus on the former, shall we?
Of all the moves last offseason, one stands out above the rest: locking up La'el Collins long-term.
It was a move that seemingly came out of nowhere. The Dallas Cowboys already had three offensive linemen among the highest paid players in the league. They had a developing second round pick, with offensive tackle and guard experience, entering Year 2 as a pro. And they just drafted a highly regarded guard out of Penn State with their second pick in the 2019 Draft.
The writing was on the wall. La'el Collins was very likely playing his last season in Dallas.
But then, right before the regular season began, La'el Collins inked a team-friendly extension to keep him in Dallas for the next six years. The 5-year, $50 million deal was a relative bargain on the ever-inflating offensive tackle market.
On the heels of his shiny new deal, La'el Collins went from being a dang good tackle to a straight up elite tackle.
$10 mil per isn't cheap, mind you, but it wasn't bad for a pedigreed 26-year-old offensive tackle. Not at a time when most of the best pass-rushers in the NFL are now playing the left side (left ends which face right tackles).
But it's what happened next that made this move such a rousing success. Instead of plateauing or regressing, La'el took the next step. A big step. On the heels of his shiny new deal, La'el Collins went from being a dang good tackle to a straight up elite tackle.
2019 was Collins' best season to-date. Pro Football Focus rated him as the 3rd best right tackle in the NFL and the fourth best tackle overall. He graded higher than the usual chart-toppers Tyron Smith, Jason Peters, and David Bakhtiari. His run blocking was elite, grading as the third best in the NFL. His pass protection wasn't too shabby either. Last season, Collins was only credited with giving up two sacks in 601 passing plays.
Instead of relaxing and coasting after signing the biggest deal of his career (like so many players do), Collins elevated. The Dallas Cowboys now have two elite tackles to confidently bookend their offensive line. It also creates a competition inside at guard as Connor Williams and Connor McGovern battle it out for a starting spot in 2020.
If Collins had not have been re-signed last year, the Cowboys would be facing quite the quandary this offseason. They'd either need to rely on Cameron Fleming to assume the RT role or they'd have to move Connor Williams back outside.
Note: I've always thought Williams makes a better tackle than guard. Even with the shorter reach, his skill set and athleticism suits him outside.
Now, they aren't pressured to do either. In fact, they could cut Fleming loose this offseason if they find his $5.1 million cap hit too high for their liking. And if they think McGovern, after a red shirt season, is the best man for the starting guard job, they could make Connor Williams the swing tackle. Best of all, they needn't feel obligated to invest free agent dollars or draft capitol this offseason.
Which is a good thing because there's a ridiculously long to-do list that seems almost insurmountable already. We as Dallas Cowboys are critical by nature. But let's take a moment to recognize the good moves they made – like locking La'el Collins up through 2024.
We can debate all the bad moves the Dallas Cowboys made last season until we're blue in the face. But one thing we can't argue with is the smart and savvy (and lucky) move of re-signing La'el Collins. He's already exceeded his expectations and that deserves praise. Which move will be the Cowboys' wisest this season?