The Dallas Cowboys' Draft luck has been in a 3-year slump
Under the leadership of Will McClay the Dallas Cowboys have become one of the best drafting teams in the NFL, but lately it seems luck has not been on their side.
Will McClay is arguably the best thing that's happened to the Dallas Cowboys since Bill Parcells. Given McClay's longevity, he's probably even more impactful than Parcells. Since Will's been running personnel in Dallas, the Cowboys have experienced some of their most successful drafts in their long and storied history.
But for as good as he's previously been, early returns of the past few drafts haven't been so stellar. While it's certifiably "too soon" to issue a final verdict on the past few drafts, it's hard not to notice things are less than optimal.
Since the famous draft of 2016, luck has not been on the Cowboys' side regarding their early picks. In 2017 Dallas drafted Taco Charlton and Chidobe Awuzie with their top-2 picks. Taco was a colossal failure on multiple levels and is already with another team. Chido is a starter, yes, but has struggled mightily as a pro.
Of the top-6 players Dallas drafted, Chido is the only one who was graded by Pro Football Focus as a top-40 player at his position
In 2018 the Dallas Cowboys selected Leighton Vander Esch and Connor Williams. Both are starters (something you certainly expect of two top-50 picks) but both have legitimate questions: Connor is still transitioning from tackle to guard and will have to win a training camp battle with Connor McGovern to keep his starting spot.
Vander Esch regressed immensely last season and then found his season cut short with a neck injury (his neck was noted by many as a pre-draft concern). Even if he bounces back to his rookie self, there's no telling if this condition will rear its ugly head again and/or end his pro career.
In 2019 Dallas snagged Trysten Hill and the aforementioned McGovern. Even with the injury problems on the Dallas D-line, Hill only managed to get on the field for 121 snaps. Needless to say, they were pretty forgettable snaps as well. McGovern was hit with the injury bug and never played a single snap.
Of the six players Dallas drafted with their top-2 picks in their respective drafts, Chido is the only player who was graded by Pro Football Focus as a top-40 player at his position.
In all fairness, the Dallas Cowboys hit on some later round picks which helped salvage these otherwise disappointing drafts. Players like Jourdan Lewis, Michael Gallup, Noah Brown, Tony Pollard, Dorance Armstrong, and Xavier Woods have all outperformed their draft position. Will McClay is clearly good at what he does and not even bad luck can stop him from getting value out of a draft.
But if Dallas doesn't get more from their top-2 picks this draft season, there may be some long-term repercussions. Rosters are built with players playing on their rookie contracts. These budget-friendly deals counteract the giant mega-deals cornerstone veterans get paid.
Up until now, it wasn't a big deal. Only a handful of players were really banking. But now we have DeMarcus Lawrence, Ezekiel Elliott, Jaylon Smith, and La'el Collins getting major coin. And Dak Prescott and Amari Cooper ain't that far behind. For Dallas to maintain a deep and well balanced roster they're going to need their top draft picks to start performing.
As we stated, some are, but those early ones haven't exactly lived up to their billing. And the one that did (LVE) only did for a season and now has a back condition threatening his long-term career.
Will McClay is a great personnel man and if it wasn't for him the Cowboys would probably be in heap of trouble. But we need to see more from these early picks and we can't afford any bad luck at the top the 2020 NFL Draft.
Do you love the Draft? Sport DFW is looking for an NFL Draft nut to join the writing team!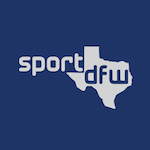 Want your voice heard? Join the Sports Dallas Fort-Worth team!
Write for us!
There's still plenty of time for players like Connor Williams and Trysten Hill to prove their worth. And maybe the injuries to LVE and McGovern are just bad luck. And maybe the scheme change will turn things around for Chido (I've always hated Marinelli's scheme for him). And maybe LVE's play last season was an aberration and he bounces back in '20. Luck clearly hasn't been on these players' sides last season and we need that to change going forward.