How the Mookie Betts Trade Affects the Texas Rangers
The Mookie Betts trade finally became official on Sunday, and there will definitely be an impact felt across the MLB, and the Texas Rangers will be impacted as well.
Although the Texas Rangers may not have been involved in the three team blockbuster deal between the Boston Red Sox, Los Angeles Dodgers, and Minnesota Twins, they will for sure feel the ripple affects from the trade.
First, let's take a look into what the trade is, going off of what Jeff Passan has reported. The Dodgers will be receiving Mookie Betts, David Price (with Boston paying for half of his contract), Luke Raley, Brusdar Graterol, and the 67th pick in the 2020 MLB draft.
The Minnesota Twins will be receiving Kenta Maeda and cash. And finally, the Boston Red Sox will be receiving Alex Verdugo, Jeter Downs, and Connor Wong.
The trade took a few days to go through, and actually benefited the Texas Rangers because of the delay, as the Dodgers reached a trade with the Los Angeles Angels on a deal that would have sent Joc Pederson across town, but backed out of it on Sunday.
The trade really has a big impact for Texas, as the delay prevented the Angels offense from becoming more potent, while also knocking down a team that finished ahead of them in the standings in 2019. The Red Sox were the second team out of the wild card running, with the Texas Rangers in third, six games behind them. The trade will likely put Boston in a retool/rebuild mode for a year or two, that the Rangers should be able to capitalize on and inch closer to a playoff run in 2020.
With the Red Sox selling, and the Texas Rangers buying, and likely looking to buy more between now and the trade deadline, it seems likely that they should be able to gain even more ground on a wild card spot with Boston seeming like they are out of the picture (although they still have a terrific roster).
And with the Cleveland Indians likely wanting to move Francisco Lindor at some point in the future, the Texas Rangers could possibly see another team that they may be able to pass, as the Indians won 15 more games than the Rangers in 2019. 15 games is steep, but the White Sox have gotten significantly better, and could possibly help push the Indians down if a Lindor trade occurs.
We're looking for a few good Rangers writers! Apply here!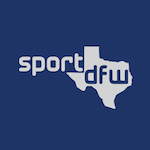 Want your voice heard? Join the Sports Dallas Fort-Worth team!
Write for us!
This offseason has been pretty crazy overall, and is definitely setting up for what is going to be a hectic season, as there seems to be a lot of uncertainty surrounding the Texas Rangers, who could be a surprise team in 2020.