Dallas Cowboys: Jason Witten leaving is about him not Blake Jarwin
The Dallas Cowboys are better off without Jason Witten next season and it has absolutely nothing to do with his back-up Blake Jarwin.
There's no official word out of Dallas about the future of Jason Witten but all indications are he's played his last down of football for the Dallas Cowboys. While Dallas Cowboys fans are eager to point out Blake Jarwin's a better option at TE1, this is more about Witten than it is about Blake Jarwin.
In classic, "if a equals b, and b is equal to c, then a is equal to c" fashion, many are quick to bust out Blake Jarwin's anointing oil to prove the Dallas Cowboys don't need Jason Witten anymore. But we don't need Transitive Law to explain why the Dallas Cowboys should move on from the greatest Cowboy of our generation.
Don't get me wrong – I really like me some Blake Jarwin and you should too. I bought in two seasons ago when he hung three TDs on the G-Men. But he should have nothing to do with the conversation regarding Jason Witten. Witt's earned that.
This harkens back memories of Troy Hambrick running Emmitt Smith out of town. Emmitt was clearly in the winter of his career and the Dallas Cowboys were aggressively trying to get younger and rebuild. As a way of justifying Emmitt's dismissal, fans pointed to Hambrick's superior yards per carry and breakaway speed as a reason to dispatch the last remaining Triplet.
It was insulting to say the least.
Now Hambrick could have been a sleeping giant just like Blake Jarwin may be a beast in 2020. But this isn't about them. It's about Witten just not being right for the Dallas Cowboys anymore. His skillset has diminished, his mentorship isn't of value, and his best possible future doesn't involve wearing a Star on his helmet.
Witten's stats fell of a cliff last season and he finished the year ranked 43 according to Pro Football Focus.
He was below average in all areas of the game and his legendary status in Dallas made it difficult for the Cowboys to take him off the field.
If he wants to play, it's best someplace else. The Hall of Famer's future should have nothing to do with the hopes we have for an undrafted free agent. And this isn't to cast shade on Jarwin. I love the guy and hope he becomes a Pro Bowl TE like I think he has the potential to do.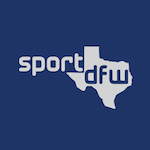 Want your voice heard? Join the Sports Dallas Fort-Worth team!
Write for us!
When we discuss Jason Witten's future let's keep it about Witten.