Dallas Cowboys: Top Remaining Free Agents who are realistic options
Everyone relax, there are still some very attractive free agents left who aren't going to be too costly for the Dallas Cowboys to sign. We look at them today…
While many of the headliners of the free agent class have already been gobbled up, there are still plenty of other attractive options who would be considered upgrades to the Dallas Cowboys' current situation.
We won't be focusing on the Jadeveon Clowneys of the bunch, because frankly, those top guys are priced too high for the Dallas Cowboys' liking. Instead we'll be looking at the realistic options still available and how they could help Dallas going forward.
WR, Emmanuel Sanders
The idea of Emmanuel Sanders is exciting many, and confusing many more. The former group values scoring and sees Sanders as a way to 40-points per game. The latter group sees an investment in a unit that's already strong (offense) and neglect of a unit desperately in need of upgrade (defense).
Manny may be long in the tooth (2 days past his 33rd birthday) but the dude is still a burner, an elite route-runner (which ages well), and one of the most reliable targets in the game.
The 2019 Dallas Cowboys were among the worst in the league in dropped passes last season. Sanders only dropped one ball all of last season. Dak Prescott could sure use some of that in 2020.
CB, Tramon Williams
Like Sanders, Tramon Williams has a March birthday. And like Sanders, Williams somehow seems to be timeless in his ability. The soon-to-be 37-year-old (yeah, thirty-frickin-seven) appears to be Terence Newman 2.0. Against all odds, he's avoiding age-related decline and capable of being a solid starting CB for Dallas.
Pro Football Focus rated him the 11th CB in the entire NFL last year based on his play-by-play grading. That doesn't mean he's the 11th most talented CB, but rather that he performed the 11th best based on the scheme he played and situations in which he executed. PFF pointed out in eight games Tramon allowed one catch or fewer. And in 13 games he held opponents to under 45 yards.
Williams is a short-term fix and would allow Dallas to be a little more flexible in the draft. As it stands now, Dallas is obligated to pick a CB in Round 1 (or Round 2 at the latest). That's not a healthy position to be in heading into the draft. Signing Williams will give them the ability to kick the can one season should the draft not fall in their favor.
SS, Jayron Kearse
Another player the film watchers universally adore is Jayron Kearse. He's never been a full-time starter so he doesn't have the gaudy stats the numbers-watchers love, but in the snaps he's on the field, he makes plays. Last season Kearse logged the most snaps of his career and he elevated and played his best. If you want a young buy-low guy with potential, Kearse is your guy.
DT, Mike Daniels
This is a great time to buy a guy like Mike Daniels. He's coming off a poor season so his cost will likely be low considering he's 30-years-old. But he has a good enough track record to think, in a rotation, he could be the perfect free agent signing for a defense looking to go multiple.
Daniels can play either interior spot in the 4-3 as well as DE in the 3-4. He's fine against the run and can create pressure against the pass. He's the glue than can hold your D-line together. Best of all, he gives Dallas the ability to go a lot of different directions in the draft and not be forced to fill a need.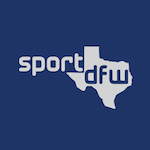 Want your voice heard? Join the Sports Dallas Fort-Worth team!
Write for us!
These are just a handful of attractive free agents the Dallas Cowboys could be interested but the reality is there are still dozens of upgrades waiting out there so Dallas can afford to be patient at certain spots. Other spots, not so much…