Dallas Mavericks: 5 players who may have played their last game in Dallas
There's a chance the NBA season cannot be salvaged and the next game played will fall in the new season. If that's the case, these five players may have played their last games for the Dallas Mavericks.
We're in a very dynamic period in professional sports. Things are changing by the day making it futile to plan or expect anything in the future. Who knows if the Dallas Mavericks will play again this season? NBA commissioner Adam Silver says he's optimistic about the future and hopes the season will resume, but he followed it up with, "I hope I'm not just in denial."
At this point, it's probably smart to consider all possibilities as we look to the future. So for the sake of discussion, let's say the season is over and the NBA decides to move onto the 2020-21 season. Here are five Mavs who are set to become free agents and may have played their last game in a Dallas Mavericks uniform.
Courtney Lee
This should come as absolutely no surprise to Mavs fans. The contract that is Courtney Lee was part of the trade that brought Kristaps Porzingis to Dallas 13 months ago. It's safe to assume the 34-year-old will not be back with the Dallas Mavericks next season.
While Lee did have a few head-scratching starts, he's not a big enough piece that he can't be easily replaced. The Dallas Mavericks return many versatile players so Rick Carlisle won't need a free agent to fill any role Lee leaves behind.
Willie Cauley-Stein
We barely got to know the guy, but it seems the 27-year-old center developed a nice little fan following in Mavs Land. Willie has a player option that he may decide to pick up, and continue to build on what he started in Dallas. But at only a hair above $2.2M, he may decide he can make more on an open market.
If Cauley-Stein does leave, Dallas will need to bring in another 5 to work in the rotation. Even with Dwight Powell expected back somewhat early in the season, depth will be needed.
J.J. Barea
J.J. is an icon in Dallas and will be missed immensely when he decides to hang up the uniform. On paper, it makes sense that this would be his last season in the NBA. He's 36-years-old, has a ton of mileage, and he's buried on the depth chart. But anyone who saw him play last season knows he's still an effective weapon when given the chance. This is a hard call to make.
Replacing J.J. is going to be tough. You're not going to find a more effective weapon than him when filling the No. 3 or No. 4 PG spot on your roster so it seems likely the Dallas Mavericks wouldn't even try. Hopefully he comes back for one more season because having a trustworthy PG capable of coming off the bench like J.J. is a pretty great luxury.
Tim Hardaway Jr.
Before this season, it seemed crazy to think Tim Hardaway would ever consider NOT picking up his option. But to the shock of many, the Mavs third option proved to be a valuable player for the team this season, and possibly boosted his value enough to get a new deal this summer. Hardaway would be tough to replace if the Dallas Mavericks are as committed as we think they are to keep the powder dry in summer of '21.
Players of Hardaway's caliber don't want 1-year deals. And a multi-year deal would prevent the Mavs from affording a top-flight free agent in 21.
Michael Kidd-Gilchrist
Another player we barely got to know was Michael Kidd-Gilchrist. Added as a buy-out, MKG was just settling in when the season abruptly paused. He chose the Mavs once, one would think he'd do it again this summer. If not, he's not a terribly difficult player to replace.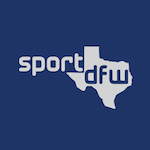 Want your voice heard? Join the Sports Dallas Fort-Worth team!
Write for us!
The Dallas Mavericks don't expect any major changes to their roster this summer. They don't have much cap space and they are waiting for the summer of 2021 to make their move. Unless Hardaway opts out, expect a similar looking team for next season.