The Dallas Cowboys need to draft the best player available – Period
Although the Dallas Cowboys have drafted well this past decade, they have a bad habit of passing over elite talent for a player of particular need. That needs to change.
For several years now, the Dallas Cowboys have boasted some of the most talented rosters in the league. From having an All Pro offensive line to having the two-time league rushing champion, the Cowboys have built their roster the right way – through the draft.
Ole Jerry Jones, the owner, general manager, and general face of the Dallas Cowboys, finally wised up and allowed the most qulified personnel man, Will McClay, to work his magic. McClay, the Cowboys' Vice President of player personnel, has been empowered to build the roster by finding underappreciated veteran players as well as run the draft room.
Over the years, Will McClay has found the talent and then some.
Just to give you a preview of what McClay has done for Ole Jerry and his Cowboys, take a look at this list of players the Cowboys drafted since 2010: Dez Bryant, DeMarco Murray, Cole Beasley, Tryon Smith, Morris Claiborne, Zack Martin, Travis Frederick, Anthony Hitchens, Dan Bailey, La'el Collins, Bryon Jones, Randy Gregory, Dak Prescott, Ezekiel Elliott, Michael Gallup, Blake Jarwin, Jourdan Lewis, Anthony Brown, Xavier Woods, and Chidobe Awuzie.
Yes, McClay is integral in which free agents the Cowboys sign, too.
As good as McClay is in identifying talented players to fulfill the Cowboys roster, McClay takes orders from Jerry Stephen and falls victim to drafting a player for a specific need rather than taking the BPA (Best Player Available).
Although this philosophy makes sense in theory, its time for the Cowboys ditch it and simply draft the BEST PLAYER AVAILABLE. PERIOD! Over the years, Dallas has by passed the best players on the board to draft the likes of Taco Charlton.
Whereas, Dallas should have drafted T.J. Watt out of Wisconsin because he was way better than Taco. That's not an opinion. That's a fact. The word on the street was that Dallas by passed Watt because he didn't fit Dallas' 4-3 defensive scheme and Taco did. The tape don't lie. Watt was a beast. Wow!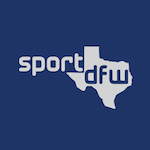 Want your voice heard? Join the Sports Dallas Fort-Worth team!
Write for us!
But this isn't the first time that Dallas neglected an elite talent to go with a safer pick. Let's go back, waaaaay back, to the 1998 draft. In the 1998 draft, Dallas selected eighth and everyone believed they were going to select future Hall of Famer Randy Moss out of Marshall University. After all, Moss visited Dallas and the expectation was that Dallas would draft Moss and join forces with three more future Hall of Famers: wide receiver Michael Irvin, running back Emmitt Smith, and quarterback Troy Aikman.
If Dallas drafted a young, gifted, Heisman-nominated, and ultra-talented Moss, Dallas would position themselves to win a few more Super Bowls.
Well…this is the one time Ole Jerry cracked under public opinion, public pressure, and perception of how he handled America's Team and opted to draft defensive end Greg Ellis out of the University of North Carolina. As talented as Moss was, the elite wideout had a troubled history, and Irvin had just completed a five-game suspension for being arrested cocaine possession and other lawless activities before the 1996 season
At the time, Jerry wanted to clean the image of his beloved Cowboys.
To be clear, Ellis was an outstanding edge rusher and produced on a premium level, but by passing Moss was a game changer because he absolutely destroyed Dallas on Thanksgiving Day of 1998 to the tune of 163 receiving yards on three receptions and three touchdowns.
Jerry made amends to his fan base a decade later when he drafted Dez, another talented player with a checkered past.
Hopefully, Jerry and the rest of his front office will wake up and not draft a player for need but instead draft the best player available because it's time to win a Super Bowl the only way to do that is to assemble the best talent possible.