Dallas Mavericks: Clutchness comes down to these 3 things
The Dallas Mavericks can point to three things as possible causes for their poor play in clutch situations. We look at them today…
The Dallas Mavericks are not a clutch basketball squad. They are abnormally un-clutch, in fact. As Callie Caplan pointed out in yesterday's Dallas Morning News article, the Mavs are just 14-21 in clutch situations (games in which teams are five points or fewer apart in the final five minutes of play).
The Dallas Mavericks get even worse as the clutchness of a situation grows. In games decided by one point in the games final minute, the Dallas Mavericks have the worst win percentage in the NBA. Is this something they must learn to accept or can it change? Today we look at the three main factors that impact clutchness.
Coaching
Coaching is absolutely huge in late game success. The coach is tasked with prepping a team for tight late-game situations as well as calling plays and making real-time adjustments on both ends of the court. Rick Carlisle happens to be one of the best and his reputation is rock solid in the NBA.
Carlisle has a knack for getting the most out of his players. He's a master of match-ups and puts great value in decision making during high leverage situations. It's clear, whatever is wrong with the Dallas Mavericks clutch execution, it isn't because of the coach.
Does Carlisle bear responsibility? Sure, he's the head coach. But he's certainly not the root of the problem.
Talent
This should almost go without saying. If you're not a talented basketball team with talented players, how can you hope to do talented things? Things like winning a basketball game. On any given possession, any professional team can win, but in the end, it's usually the more talented team who wins the most.
The same is true for these clutch situations late in games. More often than not, the more talented team is going to win. That's what makes the Dallas Mavericks situation so frustrating. This is an extremely talented team. It's the top offense in the league, yet as Caplan pointed out, they are dropping from a 115.8 offensive rating to a 94.3 offensive rating in those pesky clutch situations. That's all the way down to second-worst. Talent is not an issue on this team.
Experience
If it isn't talent and isn't coaching, there's really only one thing it could be: experience. Frankly it shouldn't be all that surprising. The Mavs are led by a 21-year-old (Luka Doncic) and a 24-year-old (Kristaps Porzingis). And the 24-year-old hasn't played more than 52 games in a season since the 2016-17 season when he himself was just 21. It's not just experience in the league, either. This is a newly constructed roster. The players don't have much experience together or in the system. When the pressure is on they don't always know how each other is going to respond.
The good news this is arguably the most fixable. Finding a good head coach is hard and building a talented roster is even harder. But getting more experience is easy. You just stick with it.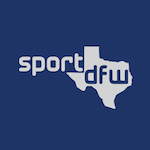 Want your voice heard? Join the Sports Dallas Fort-Worth team!
Write for us!
This doesn't mean Rick Carlisle and the Dallas Mavericks shouldn't try new things. It just means this problem is naturally remedied.