Texas Rangers: Just how good was Josh Hamilton?
Josh Hamilton has had an interesting career with the Texas Rangers, ranging from being a MVP to possibly the most hated player not named David Freese, in just a few years, so let's take a look at his career with Texas.
Off the field issues aside, Josh Hamilton was a phenom during his initial run with the Texas Rangers. In his five-year run with the Rangers, he was an all-star every year, and finished in the top five for MVP voting twice, winning it once.
Just how good was Hamilton during that five-year run with the Texas Rangers? Let's take a look!
Across the five seasons, he was a .305 hitter with 142 home runs. He averaged 129 games per season, and typically hit 29 home runs per season over that span, maxing out at 43.
His 2010 season was something special, as he won the MVP that year, and helped lead the Texas Rangers to their first of two consecutive World Series appearances. He was a machine, as he hit .359 with 32 home runs and a 1.044 OPS, and even missed 29 games. That year, he set the club record for batting average and offensive win %, at an astounding 80.8%, which was 0.9% higher than Mike Napoli, who was in second place for his 2011 season.
He was insane in 2010, but 2011 was great, even though his numbers are not quite near what they were the year before. But the difference between Hamilton in 2010, and Hamilton in 2011 is that he could afford to not have the same offensive output, but have the same affect on games, because of the added protection given to him through the acquisitions of Adrian Beltre and Mike Napoli.
Hamilton could afford to take more risks with Adrian Beltre now behind them, and when opposing teams decided to walk Hamilton, they would then have to deal with "angry Beltre," who was notorious for making opposing pitchers pay for walking the player ahead of him in the order.
Had Josh Hamilton's health not deteriorated due to issues with him earlier in his life, he likely would have been able to start his career much earlier, and potentially be able to have 10-15 years of playing at his full level, he likely would have been inducted into the Hall of Fame as a player with over 2,300 hits and 400 home runs.
If there was such thing as a Hall of Fame for players that had amazing runs of baseball where they were some of the best players in baseball for a few year stretch, then Josh Hamilton would for sure be a member of it, along with other players like Tim Lincecum and Johan Santana.
Hamilton was such a tremendous player, and Texas Rangers fans even got to be reminded of it during his last season with the team in 2015 when he had a solid 50 game run with the team, and make the Angels have to pay for him to help an opposing team in the division. It is a shame that his off-the-field issues robbed him of what could have been a Hall of Fame caliber career, and he will for sure be one of the players that will be remembered as a case of what could have been.
The Texas Rangers and their fans were truly blessed to have Hamilton play for them for six years, even though he had his ups-and-downs. Hopefully he can get his life back on track after recent issues that came up last year, and be remembered for his terrific playing ability, rather than his off-field antics.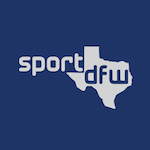 Want your voice heard? Join the Sports Dallas Fort-Worth team!
Write for us!
What are your favorite Josh Hamilton memories? Share below!