Will McClay should be the Dallas Cowboys GM
For several years now, the Dallas Cowboys have been very successful in drafting good players, and the majority of that credit goes to an elite talent evaluator named Will McClay.
One major indictment on the Dallas Cowboys over the past decade is that despite fielding some of the most talented teams in the NFL, they've failed to make noise in the playoffs. Think about it. Since 2006, when former Cowboys quarterback Tony Romo took over the reigns from Drew Bledsoe, the Cowboys have been absolutely loaded with offensive talent at the skill positions. From Hall of Fame wide receiver Terrell Owens to Dez Bryant and to future Hall of Famer tight end Jason Witten, the Cowboys have had plenty of household names on their teams.
Those aforementioned players on the Dallas Cowboys roster didn't just fall out of the sky, someone had to either draft them (or flat out sign them as a free agent as was the case with Owens). And that's who we're going to talk about today.
For the sake of discussion/argument (and for right now), we'll give owner/general manager Jerry Jones credit for drafting and signing Witten, Dez, and Owens.
Fair enough? Because I have more to say.
 Since Jerry is the official general manager of the Dallas Cowboys, ole Jerry gets much of the credit for finding all their talent. But everyone knows Jerry's not the one doing the legwork that comes with drafting and building a Super Bowl caliber team.
Jerry is a defacto general manager.
That credit should go to the one and only Will McClay-Vice President of Player Personnel of the Dallas Cowboys. And that's why Will McClay should be the Cowboys general manager. And I'm goin gto explain the why.
The Case for McClay being the Dallas Cowboys GM
As the Vice President of Player Personnel, McClay is the main guy finding the players the Cowboys want  to fit their specific schemes. He evaluates those players in college and the pros. Not only that but McClay is the MAIN GUY RUNNING THE DRAFT ROOM. NOT JERRY! NOT STEPHEN JONES! NOT MIKE McCARTHY! IT'S MCCLAY!
To put this into perspective, McClay's hand prints been on every player that has come through the Cowboys organization since 2009 (although McClay has been with the Dallas organization since 2002 as the defensive coordinator and head coach of the Dallas Desperados of the arena league ).
Here's a detailed list of some of the players McClay has drafted and signed as free agents since 2009: Dez Bryant, DeMarco Murrary, Tyron Smith, Morris Claiborne, Terranace Williams, Zack Martin, Travis Frederick, Demarcus Lawrence, Anthony Hitchens, Dan Bailey, La'el Collins, Byron Jones, Randy Gregory, Dak Prescott, Ezekiel Elliott, Michael Gallup, Blake Jarwin, Jourdan Lewis Anthony Brown, Xavier Woods, Chidobe Awuzie, Leighton Vander Esch, Tony Pollard, Ronald Leary, Amari Cooper, Aldon Smith.
I know that's a long list of players, but McClay is the man who picked those players, even with the trade for Cooper back in 2018 and the recent signing of former Pro Bowler Aldon Smith. The majority of those players are perennial Pro Bowlers, and a few are Super Bowl champions-even if it's on another team. The point is McClay knows talent.
Before any player is drafted, signed or released, Dallas' front office consults with McClay on such issues. Want proof? Here is a direct quote from McClay on why Dez was released from the Cowboys back in May of 2018.
"It was a collective deal," said McClay. "The (inability) to win one-on-one, to win down field. There was inconsistency as well as some huge things in his play. So what's best moving forward for Dez Bryant the Cowboys, we just made that decision. It's a production-based business.

 
McClay would later add that Dez did win some one-on-one battles and would score a bunch of touchdowns for another team. But now you understand that the Jerry and Stephen didn't just flat out release Dez without getting input from McClay, and best believe Jerry and Stephen wanted Dez to stay because they offered Dez a pay cut. However, McClay's input and foresight was far more valuable than keeping Dez.
Doesn't that sound like the job description for a GM? 
And to further prove his case, Dez has been out of the NFL since his release from Dallas. I'm a Dez fan, but McClay saw Dez declining long before Jerry and Stephen did. Yes, Dez did tear his achilles before he could play with his new team, the New Orleans Saints. But McClay's case was made.
Another reason why McClay should be Dallas' GM is simple: other teams around the league wants McClay to run their organization, and Jerry has paid McClay handsomely to remain with America's Team. This article explains how the Texans wanted to interview McClay for their GM positon back in 2018.
McClay has all of the tools to succeed as a GM because of his massive football experience. First of all, McClay was  four-year starter at defensive back at Rice University. Secondly, McClay has been a director of player personnel, scout, and consultant in the XFL, assistant director of Pro scouting for the Jacksonville Jaguars, and defensive coordinator and head coach for the Dallas Desperados of the Arena League.
Thirdly, McClay joined Dallas' executive club in 2009 as a Pro Scouting Coordinator, then moved upwards to Director of Football Research, then to Assistant Director of Player Personnel and finally promoted to his current position of Vice President of Player Personnel.
In addition, McClay is the liaison or link for the scouting department and entire coaching staff. Whatever the coaching staff desires, McClay makes sure the scouting department finds it, and from there McClay provides the blueprint and foundation to build a successful team.
As former head coach Bill Parcells once said, "if I'm going to buy the groceries, can I at least cook the dinner?" When it comes to McClay, it's time to let him buy the groceries, cook dinner, set the table, and invite whoever likes over for dinner.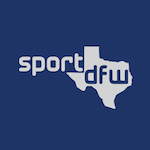 Want your voice heard? Join the Sports Dallas Fort-Worth team!
Write for us!
McClay is everything Jerry wishes he was and then some. BOOM!
Leave your comments below.