Dallas Mavericks would thrive in a NCAA-style playoff tournament
If the NBA decides to conclude their 2019-20 season with an NCAA-style single elimination basketball tournament, it could be very good for the Dallas Mavericks.
As of today, there is no set plan in place to resume play in professional basketball. In the age of COVID-19, the future of the Dallas Mavericks, and professional sports as a whole, remain a mystery. The good news is, sports are trying to adapt. With billions of dollars at stake, it's not surprising why.
One professional sport is already taking steps to start in June. And even better, it's going to go down right here in the DFW area. We're seeing ideas pop up everywhere these days. Some ideas are ridiculous and some may have a chance if the logistics and proper precautions can be worked out.
As The Athletic discussed, the NBA is optimistic they can return this summer, albeit without fans present, but they'll return nonetheless. The hope is that the NBA can put a bow on the 2019-20 season and then find a way to get rolling into the new 2020-21 season.
Obviously, this pandemic-induced hiatus means our current season will not be able to be played in its entirety, and that quite a few schedule and playoff formats will need to be altered in order to make everything workout and wrap up as soon as possible.
Something the New York post just discussed, was the idea of quarantining teams and support personnel into a "bubble city". They would play games in empty gyms and have no contact with the outside world. This would salvage the season, recoup some of the lost revenue, and let the league focus on a new model for the new season.
Timing is important because the longer it takes to find resolution for the 2019-20 season, the longer it will take to do the draft, proceed to free agency, and get started on next season. One idea I'm particularly fond of is replacing the standard "best of" series' with a single elimination tournament, much like the NCAA holds every March.
We all feel the void of missing out on March Madness, wouldn't it be nice to get a taste of it back this summer?
Consider this: The top 16 teams in the NBA are all seeded, regardless of conference. The top 4 seeds are selected and given first round byes. A small play-in tourney will be held to give even the worst team in the NBA a chance at a Cinderella story. If a team wins they advance. If they lose, they go home. Single elimination.
For the Dallas Mavericks this means good things. Dallas is a lower seed in the West but if conferences are thrown out, they're sure to receive a higher seed given the addition of the East (higher seed=easier opponents).
The Dallas Mavericks, who have the best offense in the NBA, can beat anyone. They're better on the road than at home which means playing in a bubble city is no big deal. They're used to uncomfortable environments. As the top offense, they catch fire shooting more often and to a greater degree than the rest of the league. This bodes well for a single elimination tournament. The Dallas Mavericks are quite capable of beating anyone. Now, any NBA team can technically say that, but the Mavs are just uniquely qualified.
Teams that hate this are going to be all the top-seeded teams. Even with the bye round, they don't want to be put in a situation where a fluke game can end their season. The best team doesn't always win in single elimination tournaments which is why fans both love and hate them. But having one conclude the NBA season wouldn't just be exciting to Dallas Mavericks fans, it would give the Mavs an excellent shot at upsetting higher seeded teams and stealing a championship.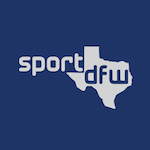 Want your voice heard? Join the Sports Dallas Fort-Worth team!
Write for us!
What do you think? If you had under one month to conclude the NBA season, how would you go about it?