Dallas Cowboys Draft: Gathering The Infinity Stones
Dallas Cowboys are having one of the best drafts, at least on paper, in recent memory. They are essentially gathering the Infinity Stones.
Looking at how the Dallas Cowboys are drafting here in 2020, it is clear Jason Garrett had a huge influence into the previous drafts. For the first time in a while, the Cowboys have let the draft come to them and taken best play available. Their reward is walking away with three absolute steals. This allows them to enter Day 3 with some huge holes filled.
All three players the Cowboys selected I personally had in the top 50 on my big board. Sure, they still need an edge and safety and they could use a swing tackle and linebacker still. But this draft has been nothing short of amazing. I don't think if Jason Garrett were still here we would be looking at this draft the same.
The Dallas Cowboys got their first stone on Thursday and they haven't let up yet. No one, and I am pretty sure no one, saw CeeDee Lamb falling to the Cowboys at 17. Lamb provides something on offense the Cowboys wished they had the past few years: A triple threat at WR. But now with Lamb, Dallas really does have nightmare match-ups across the board. Between Amari Cooper, Michael Gallup, and now CeeDee Lamb, this is one of the top wide receiver corps in the NFL. Add in Ezekiel Elliott, Tony Pollard, and Blake Jarwin, this offense is about making big plays. Make no mistake, teams are worried about this offense.
So if the Cowboys weren't satisfied enough, they got the second Infinity Stone in the second round with Trevon Diggs. There were many people (including myself) who thought Diggs was an option in the first round. His size and speed were great, add in his past as a wide receiver, he had all the tools to be a top corner in this draft. Then stunningly he falls to 51. The Cowboys had to be ecstatic.
Then the third round started and while Zach Baun didn't quite make it to 82, the Cowboys made a sneaky picky grabbing a violent, quick, and powerful defensive tackle, Neville Gallimore, who was my 49th player on my board. Amazingly, the Cowboys had been looking at all three of these guys for picks in the first two rounds.
There is still half of the draft left. But the Cowboys are gathering their Infinity Stones one by one. There are still plenty of really good players left. At edge, Alton Robinson, Bradlee Anae, Jonathan Greenard, and Kenny Willekes are all still there. At offensive tackle, Prince Tega Wanogho, Matt Peart, and Trey Adams are still hanging around. At tight end Harrison Bryant surprisingly hasn't been grabbed. If safety is your thing Geno Stone, and Alohi Gilman are all hanging around.
This is a huge change of pace for the Cowboys and it is a pleasure to see. This is already one of the better drafts the Cowboys have had in years. With four more rounds left, they could go in any direction and this draft is already a winner.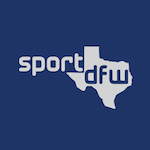 Want your voice heard? Join the Sports Dallas Fort-Worth team!
Write for us!
Now we see if they can continue to collect the stones, and snap their fingers.