Dallas Cowboys: Former 1st Round Pick Josh Rosen an option at QB2?
If the Dallas Cowboys are interested, former first round pick Josh Rosen may be available for a team looking to fill the back-up quarterback spot.
The Dallas Cowboys aren't exactly settled at the back-up quarterback spot this season. Once again, they look to enter training camp with former undrafted free agent Cooper Rush the favorite to claim the QB2 spot.
The Dallas Cowboys drafted Ben DiNucci in the final stanza of the 2020 NFL Draft last week. This low-level prospect could be Mike McCarthy's pet project this season, and depending how he adapts to the speed of the game, may be able to challenge Rush for the top back-up spot. But that says more about Rush than it does about DiNucci. If Dallas really wants to upgrade the competition for QB2, they may want to take a stab at Josh Rosen.
Rosen, a former top-10 pick of the Arizona Cardinals, has had a nightmare start to his professional football career. Not only was he replaced in Arizona after just one season, but history repeated itself again in Miami when they drafted Tua Tagovailoa to take his place.
Let's be clear, Josh Rosen has been replaced in two places in as many seasons for a reason. He hasn't exactly lived up to his first round potential and has shown zero signs he ever will. Ever-changing coaching staffs, schemes, offensive lines, and receiving corps has played a role in his lack of development, but he owns it as well.
ESPN just listed Rosen as one of 32 players most likely to be cut or traded now that the draft is over. They list his top price being only a seventh round pick and that's only if Miami insists on a trade (to keep him away from New England and that Bill Belichick magic).
Mike McCarthy is known as a QB guru. But after spending the last decade in Green Bay where Aaron Rodgers prefers to do his own thing, Mike McCarthy may have the itch to build a QB from the bottom up. That's why I think he's going to give a ton of extra attention to the rookie Ben DiNucci. And that's why he may like the idea of doing a complete rebuild of a first round talent.
To borrow a phrase from Sam Darnold, Josh Rosen is "seeing ghosts". He's going to need a complete tear down and rebuild: in fundamentals, in confidence, in everything. He's not an ideal developmental QB but neither is the Dallas Cowboys current QB situation behind Dak Prescott.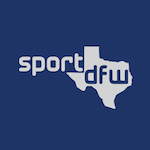 Want your voice heard? Join the Sports Dallas Fort-Worth team!
Write for us!
A former first round QB is likely available for pennies. At just 23-years-old, there's time to rebuild him. Do you think the Cowboys should be interested?