Will Joe Looney be a good starting center for the Dallas Cowboys?
The Dallas Cowboys will have an open competition at center this year and Joe Looney is the early favorite to win it. How good of a center is Looney and what does it mean for the Cowboys offense?
With the sudden retirement of center Travis Frederick, the Dallas Cowboys found themselves in an uncomfortable situation: Do they retain their favorite reserve lineman, do they allow other interior linemen a chance to compete, or do they draft a pedigreed long-term solution? The answer was all of the above, but it's their first one that's expected to win the job in Year 1 A.F. (After Frederick).
As if the Dallas Cowboys needed more things to do this offseason, Frederick's retirement added a significant hole in the middle of their line. The offensive line, largely regarded as the backbone of the entire team, was at risk of becoming pedestrian without their All-Pro anchoring things.
If Dallas couldn't adequately replace Frederick, they may need to alter their entire philosophy heading into the 2020 season. Luckily for them the newly approved Veterans Salary Benefit was rolled out with the new CBA and the Dallas Cowboys were able to ink long-time reserve Joe Looney to a one-year deal.
Looney offered Dallas a safety blanket at the center position. The 9-year veteran was not only familiar with the system, but he was the 2018 starter when Frederick was lost to that nasty auto-immune disease.
While Joe Looney clearly isn't as good as the incomparable Fred-beard once was, he's a proven entity that serves as floor for the center spot in 2020. If a current guard couldn't handle the move to center or if Dallas couldn't find a center in the draft to step in right away, Looney would be there to keep things from falling apart.
In coming weeks we'll break down the battle for center, but right now many are penciling in Joe Looney as the most likely to start at center in Week 1 (because we haven't seen Connor McGovern or Tyler Biadasz play center in the NFL yet). So let's look back at that 2018 season and assess how Joe Looney did and what can be expected of him in 2018.
How good is Joe Looney
In 2018 Joe Looney was unexpectedly thrust into the starting role after Travis Frederick was lost in the preseason. Lonney, a six-year vet at the time, was in his third season with the Cowboys. He was familiar with the NFL, familiar with the team, and familiar with the players around him. If anyone could step into this spot it was the former 4th round pick.
Working against Looney was the addition of rookie guard, Connor Williams. Williams, a second round pick of that 2018 Draft, was making a big step as well. Not only was he transitioning from college to the pros, but from tackle to guard. Looney would need to be mindful of the young Williams throughout the season and couldn't just focus on handling his own business.
Not so surprisingly, Joe Looney and Connor Williams both rated as the Dallas Cowboys lowest linemen that season. Pro Football Focus gave Looney a 52.9 grade for the season which ranked him 34th out of 38 qualifying centers. That ain't great, Bob.
Fans saw a player who struggled in both protection and in run-blocking. He wasn't a clear-cut liability but he wasn't anything close to an asset either. He was basically a stop-gap. In light of Looney's struggles that season, the Cowboys kept Frederick on the roster as long as they could. They desperately wanted to get their All-Pro back even if it was against all odds and even if it would be at reduced capacity. That's because 75% Frederick was still better than 100% Looney.
Last season Frederick came back at about 75% and illustrated just how much better that was over Looney. Now, it wasn't good enough for Frederick and eventually led to his retirement decision, but fans were largely of the mindset a diminished Fred-beard was better the alternative.
At the age of 29, Joe Looney is likely at his peak as an offensive lineman. Linemen (especially centers) notoriously hit their prime later than most positions because they need to grow in mass, strength, technique, and knowledge. If Looney can ever be an average NFL center this is the year.
It's just important we don't expect that from him. Joe Looney has long enough track record that we should all know what we're getting from him. He's a great player to have as a reserve but not the ideal option to start rolling into the season.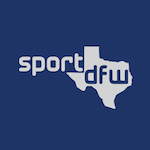 Want your voice heard? Join the Sports Dallas Fort-Worth team!
Write for us!
We should take comfort in knowing Looney's there to play center, if needed, but we should all be hoping and praying for another player to win the job early in camp.