Texas Rangers: Best Players All-Time to Wear Numbers 40-49
Today we continue to look at the best Texas Rangers players to ever wear each number!
This week, we are going to pick up from where last week left off, as we will look at the best Texas Rangers players to ever wear a number in the forties.
#40-Jeff Russell (1985-92, 1995-96)
Russell was acquired by the Texas Rangers during the 1985 season, and played very well for the team during his ten year career in Arlington. While with the Rangers, he went 42-40, with a 3.73 ERA, while working primarily out of the bullpen. He appeared in 445 games, and made 39 starts. He made two All-Star games in 1988 and 89, and led the AL in saves in 1989, and finished 9th in Cy Young voting that year.
#41-Kevin Brown (1988-94)
Brown was selected 4th overall in the 1986 MLB draft by the Rangers, and he had a terrific career while with the team. While playing as #41 for the team, he posted a 3.81 ERA in 186 games (185 starts). He finished 6th in Rookie of the Year voting in 1989, then 6th in Cy Young voting in 1992, even making an All Star game. That year, he also led the AL in wins, hits allowed, and innings pitched.
#42-Doc Medich (1978-80)
Medich pitched a few years for the Texas Rangers. Honestly, it was hard to find really any good players that wore #42 for the Rangers, given that the MLB has the number retired in honor of the great Jackie Robinson. During his time as #42 with the Rangers, he posted a 3.93 ERA in 91 games (73 starts), and had a 33-26 record.
#43-Mike Venafro (1999-2001)
Venafro had a good three year stint out of the bullpen for the Texas Rangers. Over that period, he went 11-8 with a 3.95 ERA across 212 games. During his time with the Rangers, he had a career WAR of 1.8, leading all of the other players to wear his number.
#44-Danny Darwin (1978-84, 1995)
Darwin had a decent career with the Texas Rangers. He never won any accolades, but was solid during his eight years with the team, posting a 55-52 record with a 3.72 ERA in 224 games (92 starts).
#45-Derek Holland (2009-16)
Holland was a critical part of the Texas Rangers run of success in the early 2010's, as he was a starter on both of the World Series teams. Over the course of his Rangers career, he went 62-50 in 179 games (158 starts), and pitched a gem of a World Series game in 2011 for the club.
#46-Jeff Terpko (1974, 1976)
This is a pretty barren number, as not many players have worn it for a lengthy time with the team, so there really could be a lot of options here. Terpko had a decent career with the Rangers, posted a 2.41 ERA in 59.2 innings with the club, recording a 3-3 record.
#47-Sam Dyson (2015-17)
Dyson, despite the hideous end of his career with the team wasn't that bad during his Rangers career. Over that time, he posted a 3.57 ERA in 121 games, and it was below 2.20 before his hideous 2017 season, that honestly derailed the Rangers, and arguably sent them into their retool/rebuild.
#48-Colby Lewis (2002-04, 2010-16)
Lewis had a great comeback for the Rangers, acting as a key cog for their pitching staff during their first two World Series runs. In 205 games (194 starts), he went 77-70 for the club, with a 4.65 ERA. He is arguably considered the best playoff pitcher in Rangers history, given his playoff numbers, which is a 3.11 ERA in ten games (nine starts), with a 4-1 record.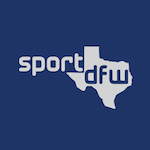 Want your voice heard? Join the Sports Dallas Fort-Worth team!
Write for us!
#49-Charlie Hough (1980-90)
Hough was a solid pitcher for the Texas Rangers during his 11 years with the club, as he posted a 3.68 ERA with a 139-123 record in 344 games (313 starts). He also made an All-Star game during the 1986 season, and he led the AL in innings pitched during the 1987 season.