Dallas Mavericks: J.J. Barea perfect back-up ballhandler to Luka Doncic
J.J. Barea may be the Dallas Mavericks best possible option to be the secondary ball-handler behind Luka Doncic
Without Jalen Brunson, the Dallas Mavericks are without a true secondary ball-handler to fill in when Luka Doncic needs a break. But maybe the Mavs don't need a true secondary ball-handler. Maybe just having a suitable one is the perfect plan rolling into the restart.
Everyone knows, the Dallas Mavericks are going to go as far as Luka Doncic can take them. The second-year superstar is engine that run the Mavs offense and since all things seem to flow through Doncic, he's the guy you want on the floor as much as humanly possible.
The Dallas Mavericks don't need a true secondary ball-handler because Luk isn't your average primary ball-handler. As the Athletic's Tim Kato pointed out earlier this month, Luka is arguably the most ball-dominant player in the NBA.
This season Luka is second in the NBA in both touches per game (94.3) and minutes of ball possession per game (8.7 minutes). And in percentage terms, Tim calculated Luka has the ball 26.2 percent of the time he's on the floor, which is tops in the league. One need only watch a Mavs game to see how Luka Doncic pilots the Dallas Mavericks attack.
Having a strong second option to take the helm and provide relief for Luka would be nice in theory, but it would also come with some unintended consequences. A strong second option is sure to command a decent amount of floor time. It's safe to say a creditable one would surely require more minutes per game than J.J. Barea's modest 15.
And while having a stronger second option would likely produce better offensive results, it wouldn't come close to what Doncic is producing. It would be one thing if the Dallas Mavericks were an average-to-good offensive team, but the Mav are historically great. They could quite literally go down as the most efficient offenses ever. That's something you want to maintain – not steal from in the name of protection.
It would be lovely to lighten Luka Doncic's workload and rotate in behind him in this NBA restart. And if the Dallas Mavericks had Jalen Brunson or some other option, maybe they would. But in a situation that's about quality of games now, more than quantity, "rotation" shouldn't be in Rick Carlisle's vocabulary.
That's why J.J. Barea may be perfect. He's complement, he can provide relief as well as a change in pace. He's a proven veteran who doesn't command minutes. And he works well with just about any player the Mavs through out there.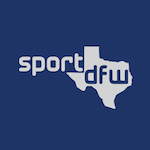 Want your voice heard? Join the Sports Dallas Fort-Worth team!
Write for us!
The Dallas Mavericks don't need a true secondary ball handler to rotate behind Luka, they need a trusted commodity like J.J. Barea who won't steal opportunities. That's why he's perfect right now.