Texas Rangers 2020 season already in major jeopardy
Only a week in and the Texas Rangers season is already in jeopardy
Back in the early aughts, on opening week, I used to joke that the Texas Rangers were mathematically eliminated from postseason contention. Hey, I lived in the upper Midwest from 2000-2005 and had to beat Chicago and Minnesota fans to the punch.
This self deprecating tradition of mine was one part beating others to the punch and one part acceptance in that my favorite team typically had no hopes or expectations on the season. But this year it's not just hyperbole and may come to be quite literal in it's meaning.
Not only are the longshot Texas Rangers heading into the shortened season with oodles of questions at oodles of spots, but they suffered a significant blow when former ace pitcher, Corey Kluber fell onto the IL in the first inning of his first start in the Rangers first series of the season. Out at least 4 weeks and quite possibly out of the starting rotation the entire season, Texas' road to the expanded postseason just got a whole lot tougher.
To make matters worse…or is it better in a if I'm miserable I want other teams to miserable too sorta way? I digress… to make matters worse, the entire MLB season is now hanging by a thread amidst the Miami Marlins outbreak.
The fact it happened speaks to the vulnerability of the non-bubble self-monitoring plan MLB has created and the handling of it speaks to baseball's inability to even handle what was inevitable to most us.
Dr. Anthony Fauci himself just took to the airwaves on Good Morning America stating the MLB season is in danger. While it seems certain the league will roll on and try to learn from this situation, they've done little to instill confidence. The fact this has happened so early in the season speaks to how easily this can happen again if extra precautions aren't taken. If it keeps happening it's hard to imagine the season validly moving on. If an entire team is out for two weeks will they forfeit or reschedule? If too many teams are impacted will the answer to that change?
Let's be clear – as things stand today the MLB season is moving on. It's not over. But the Marlins outbreak shows the system is vulnerable and even the most naturally socially distanced major sport in America didn't make it a week.
Love the Rangers? Join our writing team and apply here!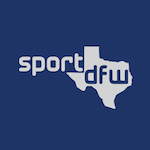 Want your voice heard? Join the Sports Dallas Fort-Worth team!
Write for us!
The Texas Rangers postseason hopes took a major blow when the backbone of their team suffered a major injury. But the league as a whole also faces an uphill battle in it's march through this dysfunctional season.