Why do the Dallas Cowboys always neglect their secondary?
The Dallas Cowboys are good at drafting at every position, but why do they fall short when it comes to their secondary?
On the offensive side of the ball, Dallas Cowboys have offensive weapons galore. The offensive line boasts All Pros Tyron Smith, Zack Martin, and Pro Bowler La'el Collins.
The receiving corps is predicted to be one of the best with 4x Pro Bowl wide receiver Amari Cooper, 1,000-yard receiver Michael Gallup, and highly touted rookie receiver CeeDee Lamb, along with tight end Blake Jarwin.
Then of course, the Cowboys have Pro Bowlers Dak Prescott as the franchise quarterback, and one of the best running backs in the game in Ezekiel Elliott, followed by third down specialist Tony Pollard.
The Cowboys have done a fantastic job in drafting some of the best players in the NFL on the offensive side of ball. I mean…Smith and Martin are playing on a Hall of Fame level, with a few more players likely to join them.
But when it comes to the defensive side of the ball, the Cowboys have been decent at best in drafting some good players like edge rusher DeMarcus Lawrence, along with the talented linebacking duo of Jaylon Smith and Leighton Vander Esch.
But once you get past those three players and their respective positions, you come to realize that the Cowboys secondary is the one defensive unit this organization continues to neglect.
Ok, maybe "neglect" is too strong of a word, but the Dallas Cowboys, for whatever reason, do not invest in elite defensive backs.
Or as site expert Reid Hanson explained in his article you either are extremely optimistic or vastly overrating the importance of a secondary in the postseason.
And when they did have a legitimate top-5 corner at their disposal, they let him walk in free agency. Instead of paying Byron Jones his well deserved money, Dallas allowed their best corner to walk and sign a lucrative contract with the lowly Miami Dolphins.
With Dallas' best corner gone, the secondary is in wait and see mode because the other corners haven't proven they can produce like Jones- despite Dallas' corners having the potential to become really good corners in this league. Even with that potential, the only one displaying ballhawking skills is Jourdan Lewis, and he's still learning.
Why is the secondary the weakest link on this ultra-talented roster? And why does Dallas treat the safety position as if it doesn't even exist?
Seriously, they bypass the safety position as if its truly a "bypass" on a major highway.
Think about it. You would think in a passing league a team would devote just as much attention to a position to defend those high-flying, athletic wide receivers that only gets better every year.
Just look at Dallas' own Lamb and other heralded rookies like Jerry Jeudy, Henry Ruggs III, Tee Higgins, Justin Jefferson, and Denzel Mims. Someone has to cover those guys, and best believe defensive coordinators in the NFC East are sweating nightmares thinking about Lamb and the rest of Dallas' receivers.
And for whatever reason, Jerry Jones & Stephen Jones don't care about the safety position at all. Heck, they let freshly departed Jeff Heath roam the safety position as if he was a future Hall of Famer. Clearly, Dallas needed an upgrade and but paid it no attention.
It appears as if Dallas would rather trade draft picks for All Pro Safety like Jamal Adams than do its due diligence and draft one. Remember how Dallas passed on Juan Thornhill in the 2019 draft and selected Trysten Hill instead?
Yeah, see what I mean?
And yes Dallas needs to take a flyer on troubled and talented All Pro safety Earl Thomas because it's a high risk, high reward situation, and possibly Dallas can get Thomas for the cheap. Plus, it will kill two birds with one stone by releasing ineffective Ha Ha Clinton-Dix-who I thought would be a decent safety.
The last time Dallas had an All Pro safety was with Darren Woodson, and that's beyond sad because Woodson retired back in 2004. Dallas hasn't had a player come close to the caliber of Woodson. Sad.
But I want to be clear that I'm not talking out of both sides of my mouth about Dallas' secondary because I've been positive about their potential from the beginning. Dallas' secondary features Anthony Brown, Chidobe Awuzie, Lewis, Reggie Robinson, Diggs, and Xavier Woods. I wrote this article explaining how a new player needs to step up in the secondary.
I see Dallas' secondary as group that can take the next step with the right coaching, but at the end of the day, Dallas should not be in the wait and see mode with its secondary. It's long overdue for Dallas to have at least one elite corner/safety that can ballhawk and cover at the same time.
For example, think Stephon Gilmore.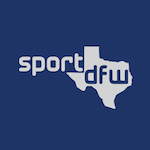 Want your voice heard? Join the Sports Dallas Fort-Worth team!
Write for us!
With a new defensive coaching staff, maybe Dallas' secondary can reach its maximum potential and ball out. Or as site expert Reid Hanson explained in his article you either are extremely optimistic or vastly overrating the importance of a secondary in the postseason if you think the secondary got better this year.
Let's hope the former happens. Because if not, Dallas has neglected its secondary. And that's sad.