Why all Texas Rangers fans should be thankful this Thanksgiving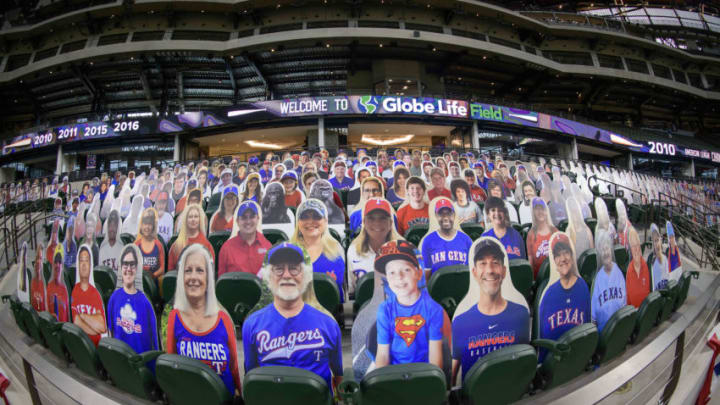 Jerome Miron-USA TODAY Sports /
Photo by Ronald Martinez/Getty Images /
This Thanksgiving, I'm thankful for Texas Rangers' manager, Chris Woodward.
Some get too caught up Woodward's managerial record (100-122 in two seasons) to see the good he has brought to the club.
We all know how the 2020 season went, but I don't think many Ranger fans were expecting some sort of title-contending-super-team from this bunch. The reality is, Woodward hasn't had a talented roster in his time in Arlington.
The best thing the Californian has brought to the Rangers has been his willingness to change for the sake of winning. Let me offer you two examples:
Leclerc was one of the premier relief arms in MLB in 2018. The then-24-year old posted a 1.56 ERA in 57 innings while striking out 85. Leclerc flashed incredible talent that season and looked like the closer of the future. After Texas traded Keone Kela to Pittsburgh in July (remember the Kela drama?), Leclerc assumed the closer role. From that point on, Leclerc appeared in 18 games. He didn't allow a single run.
Leclerc entered the 2019 season as the team's solidified closer. After a promising start, we were suddenly faced with the reality that Jose Leclerc appeared to be lacking something his high-leverage role required. Whatever "it" could have been lead to an inflated ERA, a number of blown saves, and a seemingly lost ability to strike out hitters.
First-year skipper Woodward made a change.
On May 17, 2019, Leclerc saw his first Major League start as Woodward deployed him as "opener."  Leclerc pitched one scoreless inning before exiting. Woodward used Leclerc as opener 3 times that season and saw his young righty give up just one run. The strategy appeared to work as Leclerc would later recapture the 9th inning role and once again find success.
There are few things more frustrating than seeing stubborn management stick with an unsuccessful approach that costs the team ball games. Woodward made a creative move that proved to help his young, talented pitcher as well as the team.