Texas Rangers: Four candidates to play third base in 2021
The Texas Rangers turned a major page in franchise history last weekend by trading the beloved Elvis Andrus to Oakland. The move put an exclamation point on a rebuilding offseason and put emphatic emphasis on the state the Rangers are in: rebuilding.
In addition to stirring up plenty of emotion from Rangers fans (tears were shed here, for sure), the trade brought even further unclarity to the status of third base. Elvis seemed to be a leading candidate. Now what?
The Rangers aren't going to spend big money on a remaining free agent like, say, Justin Turner. And they're not going to sell the farm for hot-trade-candidate Kris Bryant. Much of this has to do with the promise of Josh Jung. Whoever ends up being the starting third baseman on Opening Day, very well may not be in a Rangers uniform by the end of the year because of Jung. We've seen this approach since Adrian Beltre's retirement with short-term answers like Asdrubal Cabrera and Todd Frazier; both were in Washington and New York, respectively, by year's end.
We look at four candidates to man third base for the Texas Rangers
The Rangers had a Gold Glove-winning third baseman in 2020. He's still on the roster. Yet, as it stands, we have no idea who will hold down the hot corner in 2021.
Here are 4 candidates:
Jake Lamb
Jake Lamb was really, really good in 2016 and '17 for the Arizona Diamondbacks. The third baseman hit 59 home runs over those two seasons, while hitting .249/.345/.498. He was an all-star in 2017.
Since then? Well, he's hit just 15 bombs in just 165 games over three years. Lamb's '18 and '19 campaigns were plagued by injury. He was released by Arizona last September after batting .116 with no homers over 50 PAs.
So, why should the Rangers be interested? Well, the now 30-year-old showed some real promise after signing with Oakland in mid-September. While a very small sample size (13 games), Lamb posted an .882 OPS with three home runs while filling in for injured star Matt Chapman.
Lamb could offer some offense with some veteran at-bats on a young team. He would be yet another guy with plenty of previous success who may benefit from a change of scenery (see: David Dahl, Khris Davis).
Brock Holt
Brock Holt has a somewhat similar career to that of Lamb. Holt is a one-time all-star (2015) and injuries have been a big part of his story in recent years. He has really struggled offensively lately. In 2020, Holt hit .211 with no home runs while splitting time between Washington and Milwaukee.
The case for Rangers signing Holt is strikingly similar to the case for Lamb. He's a guy who has proven he can hit at this level. He can provide solid defense at the position of need. And, let's be honest, he's simply available.
Again, with the organization being so high on Jung, they seem to be looking for someone to simply buy them time. Holt may be a great option.
Charlie Culberson
Charlie Culberson has one signature moment in his career and one really scary injury.
He's different from Holt and Lamb, in that he's already on the Texas Rangers roster. So, he's got a good shot at cracking the roster with third base currently vacant.
Culberson has underwhelming career numbers (.684 OPS), but he did have a respectable 2018 campaign with Atlanta, slashing .270/.326/.466 with 12 home runs. He even earned the name "Charlie Clutch" from Braves fans.
Culberson is 31. He's an athletic player who has improved as a hitter over the past couple years before going down with that ugly injury late in the '19 season.
He's a really likeable personality. The position is his if he can put together a strong Spring Training with the bat and glove.
Rougned Odor
Okay, here we go… Rougned Odor is a third base candidate for the Texas Rangers in 2021, like it or not. I've learned that, at this point, there at two camps of Ranger fans involving Odor:
There are those that still love him because of his perfect punch landed on Jose Bautista half a decade ago (I would argue, if your most famous hit in baseball is a punch, you have a legacy issue). Then there are those who are ready to ship him off for a bag of chips.
We all know Odor's numbers; they are bad. But, to be fair, he is a good defender. Of course, we've never seen him at third base, but I think his glove skills would translate well.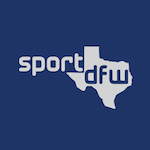 Want your voice heard? Join the Sports Dallas Fort-Worth team!
Write for us!
The reality is, the Rangers still owe Odor a bunch of money and he seems to be untradeable. He's headed for a bench role in 2021… maybe.
Third base is up-for-grabs. It could be #12's.