Why the Texas Rangers could be buyers on the trade market in 2021
The Texas Rangers aren't a good baseball team. Expected to finish at or near the bottom of the American League this season, expectations are tempered in 2021. In the midst of a rebuild, this crude analysis shouldn't come as shock to anyone.
What might come as a shock to many fans, is how quickly the Texas Rangers jump into the trade market, and what role in said market they may take: buyers
Typically, teams undergoing a rebuild are sellers rather than buyers. They are shipping out veteran talent in exchange for prospects. Teams in win-now mode value veteran players while rebuilding teams prefer to populate the system with players who better fit the franchise timeline. Makes sense, right?
But these are uncommon times and because of that, we may have some uncommon roster moves.
Why the rebuilding Texas Rangers may be buyers on the trade market in 2021
As I was perusing through my daily sports news feed I came upon a trade article in The Athletic. The article discussed a potential deal between the Colorado Rockies and the Rangers which would send two-time All-Star and Silver Slugger winner, Trevor Story, to Texas.
Story, set to be a free agent after this season, would join the Rangers in what we can only assume is a losing season. Obviously the intent would be to woo the DFW native and re-sign him for a period of time that actually matters. At just 28-years-old he could easily fit under the Rangers long-term timeline.
But if he didn't re-sign it would be a waste of time and resources. Quite the quandary for a fanbase which wants to rebuild the farm system with rising young talent – but also wants to win.
With competing being the ultimate goal, acquiring a guy like Story is attractive, even if you do run the risk of him leaving in 2022. And the idea of being buyers coupled with some other news in the Lone Star State got me thinking – why not embrace being buyers?
COVID-19 has greatly reduced, if not completely eliminated, live fan attendance. This has resulted in significant loss of revenue across MLB and impacted every teams' bottom lines. From ticket sales, to food beverages sales, to local advertising, to merchandise, live fan attendance has wreaked havoc on the financials. So unless you're an elite team in good financial shape and a legitimate contender, you're probably not eager to take on contracts.
Texas may be in position to do just that.
With Texas re-opening with zero restrictions, they are in position to "fill" stadiums at a time when just about no one else can. Whether that's right or wrong from a public health perspective is a topic for another day, but it's undeniably good from a financial side of things.
The Texas Rangers can absorb contracts better than a lot of rebuilding teams out there. They aren't flush with cash and certainly need to be selective in their acquisitions but taking on contracts like Trevor Story is certainly doable if they think they have a legit shot at re-signing players long-term.
Losing teams are struggling to get in the black and the Texas Rangers may be able to find some bargains (in regards to trade compensation) if they think they can profit off fan attendance.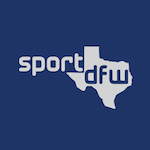 Want your voice heard? Join the Sports Dallas Fort-Worth team!
Write for us!
Will the Texas Rangers be buyers or sellers in 2021?