The Texas Rangers are about as good as we thought they'd be
A statement that's neither complementary nor defamatory, the Texas Rangers are about as good as we thought they'd be this season.
Seven games into the season, the Rangers have given us some good times and they've given us some bad times. They've lost a little more than they've won, but they've given us reason for optimism concerning their rebuild.
The Texas Rangers shouldn't be surprising anyone this season. They are who we thought the were.
No one expected the Texas Rangers to be a real playoff contender this year, but fans certainly expected to see incremental improvement from a team easing in their latest round of prospects. This all can be seen as a fairly successful start since, as unimpressive as it may seem on paper, the Texas Rangers are progressing on schedule and overcoming some pretty difficult injuries in the process.
The Texas Rangers were effectively posturized last night when Joe Musgrove threw his first career no-hitter against Texas. The historic moment was the first time the San Diego franchise has accomplished such a feat – and they're 53-years-old. If you're anything like me, somewhere late in the game you muttered to yourself, of course this is happening to the Rangers.
But things aren't nearly as bad as they could be right now. And despite going through a fairly brutal starting schedule and suffering through some rather unfortunate injuries, the Texas Rangers are still on track at 3-4.
Leody Taveras is struggling as a batter but there's still plenty of time before the Texas Rangers need him to be a part of their lineup. He's clearly uncomfortable and Texas needs him to get comfortable and gain some confidence. Not sure what the best way to accomplish that is.
Matt Bush is hurt again, as is most of the Rangers bullpen. But Kyle Gibson bounced back in his second start and may not be quite as "done" as we first thought.
Nate Lowe looks good. As does Joey Gallo and Isiah Kiner-Falefa. Jose Trevino is off to good start to his Ranger career as well. Did I mention we cut bait with Rougned Odor? That's a big step forward.
Young players like Anderson Tejeda are getting their shot and Texas Rangers super prospect, Josh Jung, doesn't appear too far behind. In fact, the average age of the Texas Rangers lineup on Friday was just 26-years-old.
The Texas Rangers aren't a good baseball team, but we didn't expect them to be this year. What we expected to see was some incremental improvement as a team and some signs the young pieces can be actually be building blocks for the future – and I think we're seeing that.
Love the Texas Rangers? We're looking for a new Rangers lead writer. Apply here!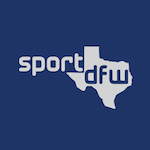 Want your voice heard? Join the Sports Dallas Fort-Worth team!
Write for us!
At the end of the day the Texas Rangers are about who we thought they'd be. And that's mostly a good thing .