Dallas Stars: 5 important storylines to follow this summer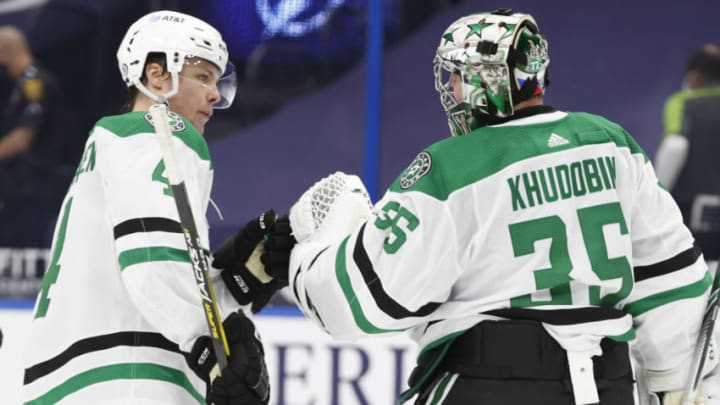 Mandatory Credit: Kim Klement-USA TODAY Sports /
Dallas Stars /
(Photo by Abbie Parr/Getty Images)
Who Will the Dallas Stars Lose to the Seattle Kraken?
The NHL is welcoming a new club to the fold. As they did with the Vegas Golden Knights, the Seattle Kraken will hold an expansion draft this summer. The Kraken will select one player from each NHL club (excluding Vegas) along with any players that they pick up in trades or free agency.
Teams will be able to set a protection list of players that cannot be selected leaving the rest of the roster (unless their contracts forbid it) can protect one of two options. The team can either protect seven forwards, three defensemen, and one goalie or eight total skaters and one goalie.
There have been rumors on which players will be selected around the league and the Dallas Stars have a few on that list. On the top of the list of Dallas Stars' candidates has been Anton Khudobin.
After his excellent play in the bubble last season and with Oettinger looking like the future, it looked likely that he would be selected as the Stars would protect Bishop as their goalie. However, after a mediocre season for Khudobin, will Seattle choose to add a different piece? Who would Dallas prefer to lose?