Dallas Mavericks: Trade Kristaps Porzingis for Ben Simmons?
Here we go again Dallas Mavericks fans. It seems like just days ago the season was ending and this was the hot topic 'round Mavs Land and then I saw it was literally, just days ago, the topic rose up again. Would you trade Kristaps Porzingis for Ben Simmons if you could?
Tim Cowlishaw recently made a compelling case for the affirmative, citing Simmons All-Star pedigree, ability to distribute, and lock-down defense. It was enough to sway me a little in my previously well-rooted stance.
But after taking some time to re-digest the argument I'm not sure I've been convinced.
Kristaps Porzingis playing to his potential is a better fit for the Dallas Mavericks than Ben Simmons playing to his potential.
Let's be clear: both players were underachievers in the 2020-21 season. Neither player lived up to their hype and both blatantly regressed – especially in the playoffs. They are vastly different players too, making player-for-player comparisons next to impossible.
As stated before, Simmons is an All-Star defender. Even when he was playing terrible, he was still an elite defender. It was purely his offense that was the problem.
But it wasn't just that Simmons went cold, it's that he was petrified to even attempt a shot. As a local DFW sports fan, I immediately think back to the look Neftali Feliz had on his face while he was blowing his last World Series appearance. It's the same kind of look I had walking into my first colonoscopy. Terror and the unrelenting desire to escape. Athletes don't always come back from that.
The Dallas Mavericks are a team that spreads the floor. Luka sucks defenders in and then kicks out to his shooters. When the pressure hits, this team needs guys who aren't afraid to shoot. I'm not sure Simmons will ever be that guy.
Unlike Simmons, Porzingis didn't lose his confidence when the pressure of the playoffs hit. He was written out by his coach. KP wasn't happy about his "decoy" role but he did it anyway. His dip in numbers is directly related to his role on offense.
With Rick Carlisle gone and Jason Kidd in, you can bet the Dallas Mavericks intend to make the eager Porzingis a big part of the offense. Not at the cost of Luka Doncic but in harmony with Luka Doncic.
Speaking of in harmony with Luka Doncic, even in KP's disappointing season with the Mavs last year, he worked great with Luka. When KP and Luka were on the floor at the same time, the Mavs clocked 118.2 points per 100 possessions. That's good. Like second best in the NBA good.
KP pulls attention his way. He's a good shooter with good range who's dedicated himself to being more efficient by cutting out inefficient shots. His shooting percentage doesn't wow anyone but his impact sure should.
Comfort in his role and rhythm in the offense should be able to help KP improve on his offensive numbers without stealing opportunities from Doncic. But that's really just icing on the cake. What the Mavs need to see is KP's impact on defense. That's what really regressed last season and we don't exactly know why.
Even with load management, Porzingis looked gassed on defense most possessions. Maybe it was health or maybe it was effort, but it was abnormally bad and made him a liability when he was out on the court. At the very least the Dallas Mavericks need Porzingis to be a shot-blocker. He was among the best before, the Mavs need him to be that again.
Ben Simmons is clearly the more accomplished star of the two but I don't want any part of what's going on between his ears. KP's health is concerning, and will always be, but he's showing willingness to work and he's helped form a ridiculously efficient offense alongside Luka (and frankly still has room to grow).
If KP can just get back on track defensively, this Dallas Mavericks team can take the next step. I'd rather focus on that.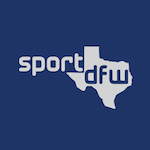 Want your voice heard? Join the Sports Dallas Fort-Worth team!
Write for us!
What about you, MFFL? Would you swap KP for Simmons or would you rather see how things play out?