Dallas Stars: Patience is required as the Stars ramp up
The Dallas Stars haven't exactly wowed fans with their play out of the gates this preseason. They've lost both of their preseason games and done so in fairly uninspiring fashion. Sure, they ended regulation tied in each contest, but the game play and overall energy were lacking and certainly deserve criticism.
After a disappointing follow-up to the 2019-20 Stanley Cup Final appearance, many are wondering which direction the Dallas Stars are going. Was last season a bump in the road or a sign of things to come?
The Dallas Stars should bounce back this season but it will take time for them to hit stride.
The Dallas Stars have been less than full strength this preseason and it shows. As Dallas eases veterans in and gives the young guys ice time, bumps in the road are expected. But that's hardly a valid excuse because every team is doing the exact same thing. You can't tell me that Florida squad they just lost to is remotely considered a legit NHL roster.
What has really held the Dallas Stars back is their star veteran players getting up to speed. It's the guys that ARE playing that's causing some issues, and that's both to be expected and perfectly ok.
I'll remind you, Tyler Seguin played precisely three games last year. Three. The veteran scorer is expecting big things from himself this season but he's not trying to accomplish everything all at once. With a good long-term vision in mind, Seguin is entering this season the same way I enter a cold swimming pool.
Ryan Suter, the Dallas Stars' biggest offseason acquisition, is another player who will take time to settle in. Paired with offensive-minded defenseman John Klingberg, the two will form Dallas' top defensive pairing. But this is going to take time.
The two players are confident in their brand of hockey and talented enough to form a great duo, but chemistry takes time and the only way to develop chemistry is through experience together. We saw the first example of that last night, and frankly, it looked pretty good. But this unit is expected to be the backbone of the Stars and we all expect them to be better than "pretty good." There are tons of reasons for optimism but this needs time to develop.
Finally we have Jake Oettinger in goal. Simply put, he just had a couple bad plays. Oettinger let in two easy shots last night that ultimately doomed the team. But it was overall a strong effort on the night and should be seen as nothing more than a fluke. There's no reason to think this will be an ongoing problem.
Do you love Dallas Stars hockey? We're looking for writers, apply here!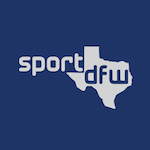 Want your voice heard? Join the Sports Dallas Fort-Worth team!
Write for us!
Obviously we'd like the Dallas Stars to come out of the gates at full speed, but this veteran team has their sights on the ultimate prize and are happy to play the long game. Let's give this situation 16 days (start of the regular season) before we start worrying.