Dallas Cowboys vs Patriots: Live Stream, Injury Report, news and more
Matchup

4-1

2-3
Sunday, September 17
4:25 PM ET
The Dallas Cowboys take their four game winning streak to Foxborough in an attempt to exercise some demons and beat a team they haven't succeeded against since 1996. The Patriots, coming off possibly their biggest win of the season, step up to the challenge armed with arguably the best coach of the modern era.
It should go without saying the Dallas Cowboys should expect the unexpected given the opponent they are about to face. This isn't the first time the Cowboys head to New England as the better team. In 2019 the Cowboys were upset in a game they clearly should have won. But this year the Pats don't have weather on their side and Kellen Moore seems excited to unload his bag of tricks on this stingy NE defense.
Dallas Cowboys vs New England Patriots Live Stream
As always this game can be live streamed through our friends at Fubu TV
Dallas Cowboys vs New England Patriots Injury Report
Both teams find themselves beaten up five games into the season. The New England O-line is very much in question and the Dallas Cowboys also have their fair share of key players on the latest report.
Dallas has proven to be extremely deep on defense and should be able to survive even the worst case scenario regarding the players on this report. The offense isn't so lucky with Tyron Smith's latest appearance. Already down an offensive tackle, Dallas cannot afford to lose Smith, the No. 2 rated OT in the league this year. Reports are optimistic but the concern should be legit.
Dallas Cowboys Headlines
Is the Dallas Cowboys defense overrated? This is a question broached by many around the league. Coming off a terrible 2020 season, the concern is understandable. But Dallas has been playing with a lot of leads and most of the volume stats seem to pile up late in the game. Removing the 4th quarter we get this:
For a full breakdown of the numbers be sure to check out: Is the Dallas Defense Overrated (inside the numbers).
How far can this Cowboys team go in 2021? Here we look at the Dallas Cowboys past, present, and future. We discuss how good this team is and why we should just Take it one game at a time, Cowboys Nation.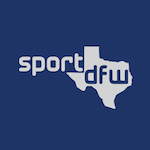 Want your voice heard? Join the Sports Dallas Fort-Worth team!
Write for us!
Stay close to Sport DFW for all your Dallas/Fort Worth sports news. We'll continue to preview this game over the weekend and provide postgame analysis following Sunday's events.