Which Dallas Cowboys team shows up Thursday?
Three of the Dallas Cowboys last four games have been losses. It's safe to say things have been rough for the Dallas Cowboys during this recent stretch. There have been more than a few times the offense has looked flat and out of sync and the defense couldn't make stops if their life depended on it.
But there has also been some good during those games, where the defense does show up and play well. Where the offense does get going and shows flashes of what it was at the start the season.
We need to remember, this was always supposed to be the rough stretch of games. These were supposed to be hard to win.
Even with all of the recent struggles, the Dallas Cowboys are still in the lead for the NFC East. They are starting to get some key players back for a December push and in position to challenge for a top seed.
This entire season they have shown they are more than the bad games, and when they are on and healthy, this is one of the best teams in the NFC. The returning players should help the team, but until they do, it seems fair to wonder which version of the Dallas Cowboys will show up each week.
The Dallas Cowboys have been a little Jekyll and Hyde over the past few weeks.
Now with news breaking that Mike McCarthy is out due to COVID and Trysten Hill has been issued a two-game suspension, the task for Thursday grows harder. It will certainly help that DeMarcus Lawrence and Neville Gallimore will be returning along with a full week for Tyron and La'el. This week still won't make the Cowboys full strength, but it will be a good start.
Luckily for the Cowboys, the Saints are in a mini freefall and will also be starting Taysom Hill. This has all the makings for a pivotal game the Cowboys will reflect back on throughout the final month of the season.
But can we be assured which team shows up?
The answer is honestly no, but there are some signs that lead to more hope it will be the Cowboys we saw earlier in the year. Getting pressure on Hill and stopping the Saints rushing attack will be keys to this game.
So while we may not know which version of the Dallas Cowboys we will see Thursday, it will still be vastly different than what we saw last week and are about to will see over the next few weeks.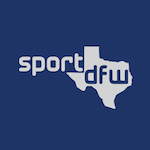 Want your voice heard? Join the Sports Dallas Fort-Worth team!
Write for us!
The Cowboys need to figure out who they are and do it quickly. Luckily, they have Dak Prescott at quarterback this season and a team that appears to be built a little differently.