Dallas Cowboys 7-Round Mock Draft: Free Agency Edition 1.0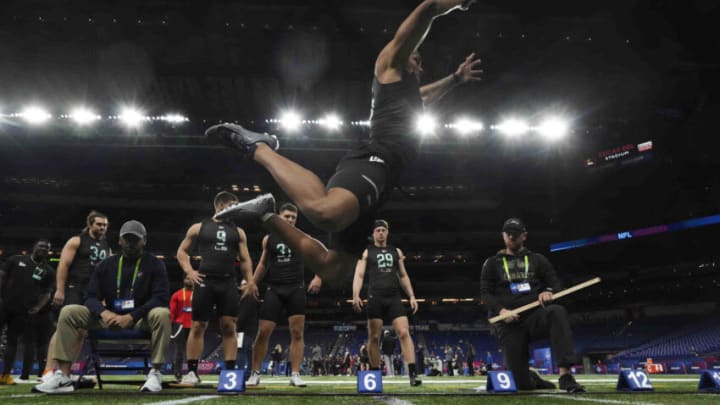 Mandatory Credit: Kirby Lee-USA TODAY Sports /
Mandatory Credit: Vasha Hunt-USA TODAY Sports /
With the 56th pick in the 2022 NFL Draft the Dallas Cowboys select:
Once upon a time (pre-combine) teams could've thought to grab Montana State Linebacker Troy Andersen in the third or maybe forth round. However, Andersen raised some eyebrows at the Senior Bowl and followed up by testing extremely well at the combine.
Defensive Coordinator Dan Quinn left a huge imprint on the 2021 Draft and just because the offense needs pieces doesn't mean we won't see similar selections in '22. So who is Linebacker Troy Andersen?
A former record setting quarterback for his school before making the transition to play defense full time. This sounds familiar…
In 2019 the Dallas Cowboys took a very green Cornerback named Travon Diggs, who'd only played one year of defense after spending much of his time at Alabama on offense. In 2021, Diggs was All-Pro with the most single season INTs in 40 years with 11.
Not saying Troy Andersen will develop to the level that Diggs is on, but here's a theory that often proves to be true. Elite athletes moving to positions they thrive in do well because they haven't developed bad habits. All of Andersen's weaknesses lessen the more he plays.
Andresen has size, length, and speed. He just needs the knowledge and is fully capable of grasping all of it. Hand him over to Dan Quinn and say, "work your magic." Make no mistake, Quinn will want to dip his paws back in this draft.