Texas Rangers Trade Rumors: Ezequiel Duran and why it makes sense
Ezequiel Duran has been found in some Texas Rangers' trade rumors along with Josh Smith according to Evan Grant of the Dallas Morning News. Duran was a decent piece for the Rangers in the 2022 season after getting called up on June 4.
Before he was with the Texas Rangers he was signed out of the Dominican Republic in 2017 by the New York Yankees. He was solid in his tenure with the Yankees which is why the Texas Rangers made him a part of the deal when they traded away Joey Gallo in 2021.
Why should the Texas Rangers trade Ezequiel Duran?
Ezequiel Duran continued his dominance in the minor leagues hitting .283/.316/.531 in AAA for the Rangers affiliate. This had earned him the call up but he struggled in the majors. In 58 games, Duran hit to the tune of .236/.277/.365 and a measly wRC+ of 82.
Due to Duran's age though, this often does not deter teams from taking a chance on such a raw prospect. He was able to rake at all levels of the minors and has plus speed (92nd Percentile Sprint Speed) that any team can use.
Unfortunately for Duran, the Texas Rangers top prospect Josh Jung resides in his primary position of third base. Not only is he the Rangers' top prospect but Jung also became comfortable with the major leagues quite quickly, leaving little room for Duran in terms of a regular role. His bat has not done enough to this point to justify playing him regularly in this Texas Rangers lineup.
Duran also roamed second base in the majors as well as spending 207.2 innings at short in AA, along with 144.1 total innings in both left and center field. The Rangers infield is pretty locked down with stars in both Corey Seager and Marcus Semien roaming the middle and breakout Nathaniel Lowe at first.
All that to say, this infield is simply too crowded and Duran is a valuable enough asset that he is worth looking into moving.
What should the Texas Rangers look to acquire in this trade?
This is a great opportunity to ease the burden up a lopsided pitching staff. Duran likely won't command any top-of-the-rotation guys but a solid bullpen arm did not hurt anyone. They can always look to acquire some solid prospects but at point of the rebuild the Rangers are at, big-league talent will be of far more use.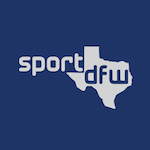 Want your voice heard? Join the Sports Dallas Fort-Worth team!
Write for us!
And according to FanGraphs, their top four prospects, three of which are pitchers, will be MLB-ready this upcoming season. This can be a chance to bulk up early on a position that is geared up to get a lot of internal help