Dallas Cowboys are resilient but must play complementary football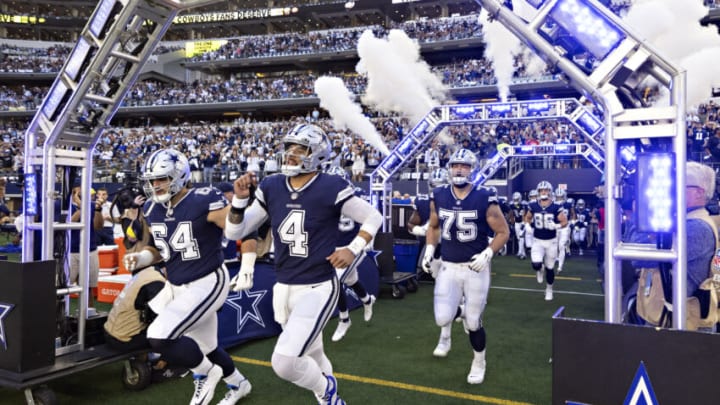 (Photo by Wesley Hitt/Getty Images) /
With two remaining games left to play in the regular season and at least one game in the playoffs, the Dallas Cowboys have won 11 impressive games against four losses with more ups and downs than a roller coaster at Six Flags.
Through 15 games, the Cowboys have played like the best team in the league at times. Other times they're the most confused and most inconsistent team in the NFL. They played like the best in the league against their archrival, the evil Philadelphia Eagles, in a dramatic 40-34 victory that will go down as one of the Cowboys best wins against their long-time rival.
But just like the lows of that roller coaster ride, the Dallas Cowboys always ride back up high and remind their fans and haters alike that they are a team to be reckoned when they play to their full potential.
And this team has/is constantly fighting obstacles to not only remain in contention to win the NFC East title, but to iron out all of those wrinkles they have accumulated on that wild roller coaster ride.
The Dallas Cowboys have shown resiliency but they must play complementary football if they want to experience any postseason success.
After Dak Prescott threw that pick-six interception to an Eagles edge rusher to spot the Eagles a10-0 lead, there was a collective thought of "here we go again." Those of us that watch the Dallas Cowboys in any capacity knew this was going to be a wild game that would come down to the last seconds on the play clock – which it did.
Similarly, to how this season has gone, Dak regrouped and did what great quarterbacks do in that he atoned for his mistake and brought Dallas back to a convincing victory with his 347 yards passing, three touchdown performance on 27 completions out of 35 attempts! T
he play of the game: Dak converted a 3rd and 30 to former Pro Bowler T.Y. Hilton that eventually led to a touchdown. My Gawd.
Let's dive into the resiliency for second, shall we?