Dallas Cowboys Draft: Position by position breakdown (defense)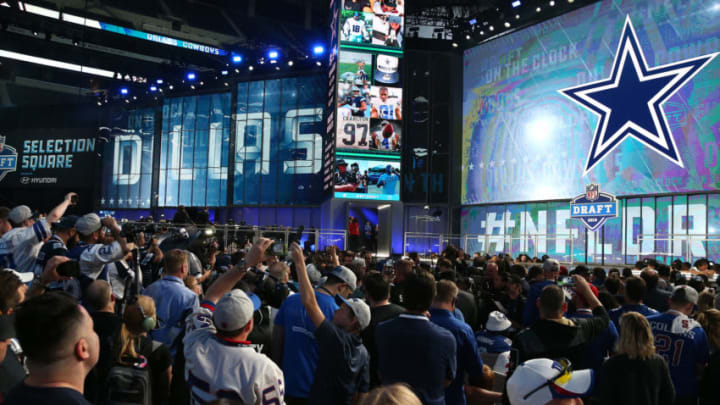 Matthew Emmons-USA TODAY Sports /
(Photo by Cooper Neill/Getty Images) /
Dallas Cowboys Defensive Line
The current coaching regime has been attempting to address the need for a defensive nose tackle position for some time prior to the trade for Johnathan Hankins.
Hankins performed well after the trade from the Raiders. He tallied 12 tackles, a tackle for loss and two quarterback pressures despite a pectoral strain. He gives the Cowboys size on the defensive line, aiding Vander Esch and the linebackers.
When the season begins, Hankins will be 31 years old, making it wise for Dallas to draft a youthful Warlord to strengthen the core of their defense. Looking at you Mista Rose. aka the King of Memphis.
DeMarcus Lawrence remains a force on the edge but age is still starting to show. He is the unquestionable leader of the defense.
Sam Williams was taken in the draft last year and is expected to show a heightened level of performance this year. Micah Parsons is the top edge player on the roster, but it would be optimal for him to go back to his role as the ideal hybrid player. He was battered more last season.
It's become quite common to compare him to Lawrence Taylor recently. Instead of having him fight those OTs who usually weigh over 300 lbs, why not use him in the same manner as LT, by shifting him around?