Dallas Cowboys Draft: Position by position breakdown (defense)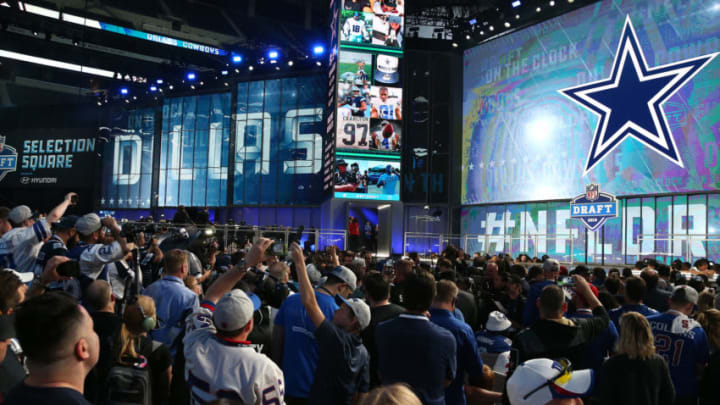 Matthew Emmons-USA TODAY Sports /
O Credit: Jerome Miron-USA TODAY Sports /
Jay Ward – S
Jay Ward was an all-purpose senior defensive back for LSU, able to play safety, cornerback, dime back, and nickel back. He had a significant amount of experience playing football, with 46 games and 23 starts.
As a senior, Ward took part in 13 games, with nine starts and he started in three different positions in the secondary. His last year of college football witnessed him with 60 tackles, 2.5 tackles for loss, one interception, and one fumble recovery.
Ward has demonstrated the ability to defend against opponents who are further away from the line of scrimmage, thus making him a suitable candidate for the role of a deep Field Safety.
His high school career was marked by a knack for interceptions, and to date he's snagged 11 in his career.
My worries about Ward come from his slight frame and his capability to remain healthy while playing the safety position. Ward used to play corner and his body shape is thinner compared to a classic safety.
Marte Mapu – S
Marte Mapu has great athleticism, with a long and lanky body, and is not only able to play the run but also adept at defending against passes.
He is exceptionally talented in terms of the passing game, he can recognize the complexity of passing route concepts and he always shows a great deal of discipline when he is in coverage.
His physique may not be suitable for a more traditional thumping linebacker role, however his extraordinary versatility and talent make him an invaluable asset to any defensive scheme. He has the talent and proficiency to take on either the role of a modern day weak side linebacker or a "big" safety.
Everyone is aware of the fact that Dallas has a penchant for deploying larger safeties on their team. Mapu was listed to be 6 feet 3 inches tall and weighed approximately 220 pounds.
The Sacramento State Hornets were able to maximize on the physical attributes that Marte Mapu possesses, making him a very useful asset in multiple ways.
His primary position was nickel safety, but he was also highly skilled and experienced in playing as a stack backer, force player, and even single high safety.
Marte had an exceptional season, which was recognized by being voted the Big Sky Player of the Year and an AP First-Team All-American, amassing 76 tackles with 6.5 of those being behind the line of scrimmage, two interceptions, a sack, and a blocked kick.
He has an impressive amount of special teams snaps, with over 200 in the last two seasons and he has also got a blocked kick.
Next: My Final Dallas Cowboys Mock draft
What are your takes regarding these positions? What will the Dallas Cowboys do and what should the Dallas Cowboys do?