Dallas Cowboys are tied with the 4th toughest schedule. No big deal.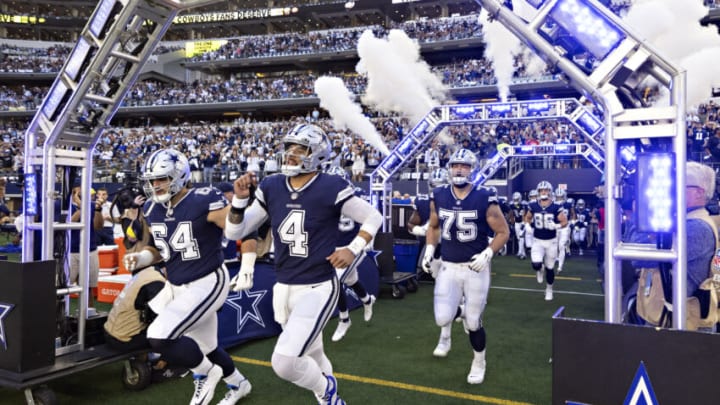 (Photo by Wesley Hitt/Getty Images) /
(Photo by Cooper Neill/Getty Images) /
The Dallas Cowboys are a really good team
Then there is the second game of the season where the Dallas Cowboys face an old foe formerly known as the "Grinch From Green Bay" who now adorns a darker shade of green with the New York Jets. That man is future Hall of Famer Aaron Rodgers who is infamously 4-0 at AT&T Stadium, the critics like Stephen A. Smith of ESPN believes it will be 5-0.
Until proven otherwise, I do not see Dallas beating the "Grinch". The man just has their number.
25 total wins over two seasons/overall improved team
For a team that has won a total of 25 games over two seasons, a playoff game, and captured a divisional crown, the Dallas Cowboys do not get the respect they deserve as a team capable of being a Super Bowl contender. The media treats Dallas as an underwhelming, mediocre team expecting to lose double digit games.
No worries because Dallas' front office upgraded their secondary and receiving corps with the offseason trades of Stephon Gilmore and Brandin Cooks. Then followed that up with an impressive draft with the selections of Mazi Smith (DT), Luke Schoonmaker (TE), DeMarvion Overshown (LB), Viliami Fehoko, Jr. (DE), and Deuce Vaughn (RB).
With the aforementioned trades and draft selections, Dallas increased their chances of repeating 12 wins or more for the third consecutive year and for the first time since the 1992-1995 seasons when they were winning Super Bowls. This is why having a hard schedule does not matter because Dallas is in a prime position with its talented roster to overcome those odds.
Further, the Dallas Cowboys will feature the West Coast Offense; Brian Schottenheimer is the new offensive coordinator; head coach Mike McCarthy will call the plays, and Coach Big Mac will focus on running the ball more than passing.
The West Coast Offense alone will create issues for Dallas' opponents because those teams have  never played them in this new type of offense. It is similar to how Dallas' defense had to prepare for the dual threat of Hurts last season as he constantly beat teams with his read options.
So, ladies and gentlemen lets do a quick recap on why it is no big deal if the Dallas Cowboys have hard schedule.
injuries and teams turnover rate can make dominant teams more beatable
Dallas added Cooks and will run the new WC offense
Coach Big Mac is a proven Super Bowl-winning head coach
The NFL is a league of complete parity
And let us not forget. The Dallas Cowboys always play their best when they are the underdogs. Let that sink in why the pundits celebrate an unpredictable schedule.