Texas Rangers: What is going on with the MLB?
Here's a status update on the Texas Rangers and the MLBs recent attempts to start the season
Taking a break from my series on the best Texas Rangers player to wear every number, I think now is a good time to take a look at what's happening with the MLB, and why they have yet to announce when (or if) the season will start.
The Texas Rangers, along with the 29 other MLB teams and players, are ready for the season to start, even though it may not seem that way to fans.
Right now, the MLB owners and players are at an impasse, as both sides are having a tough time coming to terms with one another. On one hand, the players really want to play the season, and even offered to accept prorated salaries to get the season started. The owners did not want to do this, and low-balled the players to where they would make less than half of their agreed to salary.
a very expensive game of chicken is being played between the owners and the players.
As of the time of this writing, the owners and players are at a standstill, and it looks like there is a good chance there may not be baseball this season. What is really going on right now is that a very expensive game of chicken is being played between the owners and the players.
The owners know that they essentially hold all of the cards, because if there is no baseball season in 2020, then the players won't get any money.
The owners are more than likely going to lose money regardless of what happens for the 2020 season, and they know that by not having a season, it will save them a lot of money (and an extra year of service time on players) than if they paid the players prorated salaries without any fans in the seats.
On the flip side, the owners hopefully also realize that if there is no baseball in 2020, they will be blamed for it. A lost season is going to hurt baseball as a whole because it will cause a divide between players, fans, and owners. Publicly, most of the blame should fall on the owners but some will be placed on the players since they're the ones that declined the latest offer (even though I do not think the players are at fault for declining it).
The owners know that there is possibly too much at stake for the players to risk not having a season, and when desperation time comes for the players, they will likely accept whatever offer the owners provide so they can get at least some money this season. The owners know that they are probably going to lose money any way you put it in 2020, so they are going to try their best to cut their losses as much as possible, and risk the MLB season.
It's not really fair that they are doing this, given that most owners or ownership groups are billionaires. I am absolutely not a fan of it, but they didn't make all of that money by being generous, and losing millions of dollars in deals. Those guys are rich for a reason – they're sharks, and if you've ever watched "Shark Tank," you know just how vicious some of them can be.
Hopefully they both agree to a reasonable deal that works for both sides, and we can get to see some Texas Rangers baseball in 2020, rather than have all the nastiness that may come from not having a season.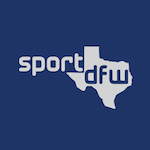 Want your voice heard? Join the Sports Dallas Fort-Worth team!
Write for us!
Personally, I think that something will be worked out, because if it were me, I would rather have some money instead of no money, but only time will tell if the players think the same.