Is it time to worry about the Dallas Stars?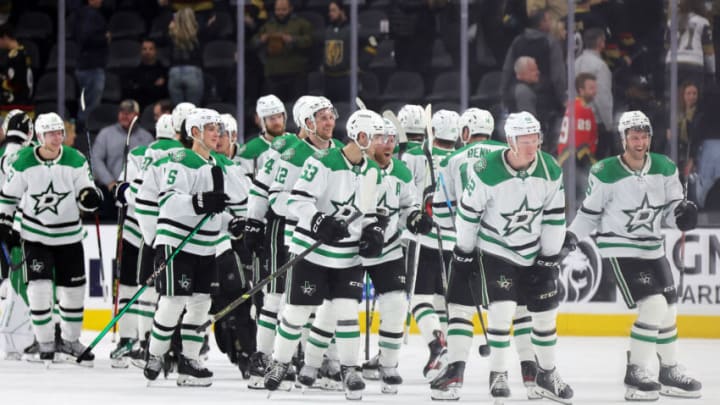 (Photo by Ethan Miller/Getty Images) /
I'm not sure its time to hit the panic button yet, but as a Dallas Stars fan, I'm getting close. The Stars have been hovering at the top of the Central Division for most of the season. They have been battling the Vegas Golden Knights for the top spot in the Western Conference for a while as well.
So what's the problem?
Why the panic button?
Let's discuss…
How worried should the Dallas Stars be?
First off, it's hard to say that a team leading their division should be worried. They have 74 points, which is two points better than the Minnesota Wild and three points better than the Colorado Avalanche in the division. The Dallas Stars are currently two points behind the Golden Knights and tied with the LA Kings in the Conference.
So, again the question is why worry?
The Stars are currently tied with the Calgary Flames and San Jose Sharks for the most overtime losses in the league
First off, as discussed before here, the overtime issues for the Dallas Stars are becoming more and more prevalent. The Stars are currently tied with the Calgary Flames and San Jose Sharks for the most overtime losses in the league at twelve.
Seven of those overtime losses have come on home ice. Take the other contenders at the top of the conference – Minnesota, Colorado, Vegas and LA. They have combined for nine overtime losses on home ice. Vegas has one and that happened this weekend when they lost to the Stars in a shootout.
Another reason for concern is the way the Stars are playing lately. Before the shootout win against Vegas, the Stars had lost five in a row. This includes the worst loss of the season in my opinion: At home, Dallas blew a 3–0 lead to lose to last place Chicago.
The Dallas Stars are 3–3–4 in their last 10 games. Again, you look at the other teams at the top of the division and its a stark contrast. Minnesota is 6–2–2 and Colorado is 7–1–2. Unless something changes, the Dallas Stars could find themselves looking up in the standings really soon.
The good thing for Dallas is that six of the next seven games are against teams that are currently out of the playoffs. Four of those games are also at home. Even though we talked about the struggles in the shootout at home, this is a good time for the Stars to establish some home-ice dominance.
If they want to be a championship caliber team, they need to win these games.