Dallas Cowboys Draft: How important is drafting speed on offense?
Take a look at the most successful teams in the NFL these days and you'll see most boast elite speed on offense. So is that the primary trait the Dallas Cowboys should be chasing in the NFL Draft?
Speed kills. We know it and the Dallas Cowboys know it. Superior speed can make up for a variety of deficiencies, missteps, and/or delayed reaction. And if the aforementioned minuses are avoided, speed can be an unstoppable force capable of tipping the balance at any moment of any game.
If the 2019 NFL season taught us anything it's that optimal offenses employed speed in multiple areas on the field and when used simultaneously in different directions, it can impossible to defend – even for elite defenses.
Look at the top offensive teams in the NFL last season. Whether they were run-heavy or pass-heavy, most of them used speed by way of motion, options, and misdirection all in an effort to keep opponents spread out and on their heels.
Horizontal sweeping motion behind the line combined with deep downfield routes and complementary short range slants and out breaking routes, spread out defenses and created space for playmakers to make plays.
But to be able to take the top off a defense, all while freezing defenders through horizontal options, you need speed. That's why many players in the 2020 draft are getting a scouting boost if they show they possess game-breaking speed.
This doesn't just apply to Dallas Cowboys draftniks – Looking around at other team draft sites, we can see a concentrated boost in value for anyone who looks like a track star. But have we reached a point where we've over valued speed in the draft?
Back in the day it was Al Davis and the Oakland Raiders who went bonkers for speed. They drafted players one or even two rounds above their expected draft position just because the guy was a burner. And more often than not we saw those players fall short. So what gives?
40-times are cool and all but it (speed) has to be seen as a complementary trait and not the primary trait. Look no further than 2-year Dallas Cowboys player, Tavon Austin.
Austin was drafted 8th overall primarily because of his speed. The RB/WR hybrid was a baller in college because he blew the doors off his opponents. But when he got to the NFL, it had become harder to get him the ball (a critical step in play-making) and by the time his tenure began with Dallas, he was more decoy than component and not-so-surprisingly his effectiveness began to fade.
Unless he comes back for the minimum, his return to Big D is unlikely. The Dallas Cowboys will probably turn their attention to filling his role towards the NFL Draft. A handful of burners are coming out and Mike McCarthy can find his field stretcher there.
The problem is, not just anyone will do. Tavon wasn't very effective as a web back because he wasn't a credible threat to get the ball. If Dallas focuses on speed above all else in the draft, they may have the same situation they had last season.
Whoever they bring in to stretch the field, he has to have other abilities than speed at his disposal. He has to be able to run routes, create separation, follow blocks, and basically be a threat at multiple places on the field.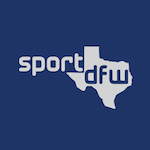 Want your voice heard? Join the Sports Dallas Fort-Worth team!
Write for us!
As we move closer to the NFL Combine and try to mimic successful offenses around the NFL, let's keep in mind speed alone isn't necessarily useful on it's own.