The Dallas Cowboys Should Avoid DT early in the Draft
There are a few good reasons the Dallas Cowboys should avoid interior defensive linemen early in the NFL Draft this spring. We discuss that today…
The Dallas Cowboys need interior help. Not only did they underperform at defensive tackle last season, but they stand to lose the bulk of the talent they have. Maliek Collins rated as the NFL No. 3 interior rusher in pass rush win rate last season. He's expected to move on to the highest bidder in free agency.
Tyrone Crawford DE/DT is entering the last year on his deal. At a rate of over $8Million, he may be too costly to keep and unless he takes a reduced salary, he's expected to be a cap casualty. Most of the depth on the roster are also all free agents and may not be back in 2020.
This leaves Dallas with essentially just two players at DT: Antwuan Woods and Trysten Hill. They don't just need help, but they need starting quality play on Day 1. The NFL Draft isn't going to produce that. For Every Aaron Donald, there are a dozen 1st round picks who struggle even treading water. The bust rate at DT is so high, many teams avoid the position early in the draft – preferring instead to cluster bomb it on Day 3 and lean on veteran free agents to lead rotations.
The good news is looking at the free agent market this offseason, this is a great year to need a DT. In one of the most loaded free agent classes in a decade, there are a ton of high-quality interior linemen available. From run-stoppers to pass-rushers to all-of-the-above, this market has what you're looking for. And when we have a wealth of talent at a particular position, there is bound to be savings for a patient and opportunistic team like the Dallas Cowboys.
Given the greatness of Dallas' need, they could sign a premium option at the start of free agency, and then wait for the bargains to fall later. Heck, their need at DT is so great, they'd still need to dedicate a later round pick in the draft to round out a rotation.
DTs are hard to find in the draft. Many of them bust while many more takes years to develop. It's a grown man position and that's achieved through a few years in professional offseason programs. Youth is king in most positions, but experience rules triumphant at DT.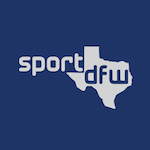 Want your voice heard? Join the Sports Dallas Fort-Worth team!
Write for us!
Given the depth on the free agent market and the bust rate interior defensive lineman have as draft picks, the Dallas Cowboys would be wise to use free agency, not the draft to address the middle of their defense.