Brian Poole may be the solution to the Dallas Cowboys coverage issues
The Dallas Cowboys want to improve their secondary this offseason and free agent defensive back Brian Pool may be just the man for the job.
Armed with the best offense in the NFL, the Dallas Cowboys are determined to improve their defense in 2020. To do so isn't going to be easy. Among many other players, Byron Jones, Dallas' clear No. 1 CB, is expected to depart. As such, CB is widely considered a position they'll address in both free agency as well as the draft.
Luckily for the Dallas Cowboys, there's a highly regarded defensive back who's hitting the market and he's not expected to command half the cost it'll take to sign Byron Jones. As you probably already know based on the aptly named title, that free agent DB is none other than Brian Poole.
Of all the cornerbacks hitting the market this offseason, Brian Poole is Pro Football Focus' top rated. Clocking in at No. 9 on the list, Poole graded out nearly six points better than Byron, and he achieved it playing primarily out of the slot.
Those who are fixating on the last word of the previous sentence need to hear me out. While Poole took majority of his snaps from the slot, that doesn't mean that's all he is. At 5-foot-10, 213lb Poole is a versatile defensive back who's played deep safety, in-the-box safety, and slot corner (most fans know there's a lot of overlap in these positions).
Last season, Poole put it all together and had his best season as a pro. Playing almost exclusively inside, Poole only allowed 0.57 yards per coverage snap, 4.6 yards per target, 7.8 yards per reception, and a total of 16.9 yards per game.
Jet Up Nation suggests the going price for Poole is 4 years/ $35 million. That would put the versatile defensive back under contract for $8.75 million per season and all during his prime-performing years.
He was a lockdown corner at the most difficult to cover spot on the field (inside allows a duel release). Yet, his average air yards per reception was just 3.3 yards. At age 27, Brian Poole is just starting to hit his stride as a pro. When the team goes in a dual deep safety look, Poole can be the guy alongside Woods. When matching up with tight ends at the line, Poole is your guy. When facing 11 personnel, Poole can be your guy in the slot. He helps at both safety and slot and comes at a cost of under $10 million per season.
What would this do to the Dallas Cowboys secondary?
Assuming Jones leaves, Jourdan Lewis (or a draft pick) could man the vacated outside post. Keep in mind, just because Kris Richard and Rod Marinelli insisted on using him inside, doesn't mean he can't play the boundary. He actually projected as an outside CB when he entered the NFL
And if Anthony Brown comes back, he too has a track record at both slot AND outside CB – so the current stable has flexibility. A move like this alleviates pressure at safety and at cornerback so it would give the Dallas Cowboys a little more wiggle room in the draft.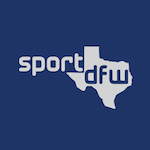 Want your voice heard? Join the Sports Dallas Fort-Worth team!
Write for us!
The Cowboys like to make free agent moves that give team flexibility in the draft. Brian Poole does that. He's a veteran starter that can fit a variety of places making him a very high-value acquisition.