Dallas Mavericks: How close is the NBA to returning?
We look at how close the Dallas Mavericks are to returning to action and finishing the 2019-20 NBA season
The NBA hasn't played a game since March 11th and front offices, players, and fans are all feeling it. As states navigate the current pandemic at hand, they are responding in vastly different ways. Teams like the Dallas Mavericks, who reside in the state of Texas appear to be closer than most in their return to live action.
Governor Abbott has announced as of May 31st professional teams like the Dallas Mavericks can go back to work. That means the Mavs will have a chance to get back up to speed before the suspended season restarts. And when exactly will that be?
The tricky part is, the NBA is only as fast as their slowest team (and that's not a bad thing) and the Dallas Mavericks can't start their season until other teams start. Unless they want to take on nightly schedule that pits them against the same team over and over again (like the Harlem Globetrotters vs Washington Generals), they need the rest of the NBA to get on board.
As Marc Stein said, the NBA is discussing some plans that MLB has already publicly contemplated, and that's setting up a few regional hubs to host multiple games per night. The "bubble city" idea is nothing new but seems to be the most likely way of returning live sports this summer.
Las Vegas and Orlando are both in play since they are both enormous convention hubs capable of supporting the NBA in some (if not complete) capacity. Stein mentions the NBA wants to set up consistent guidelines for testing and uniform next steps for any positive tests. What happens when a star player tests positive is a question on everyone's mind right now.
Clearly, live crowds would be a long-shot in any proposal at this point. Transportation to and from the game must also be discussed, as does locker room activity (possibly shower at home), media access, dead ball sterilization, etc…
The fact that Texas, California, and now New York have all been given encouragement from their governors is telling about how important it is to everyone to adapt to the new circumstances of COVID-19.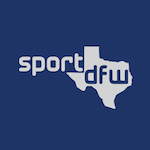 Want your voice heard? Join the Sports Dallas Fort-Worth team!
Write for us!
The Dallas Mavericks are inching closer to resuming the suspended season but there are still a ton of details that must be worked out and they will need the rest of the NBA on equal ground.